Edging
Share
Written on December 2nd, 2020 by
Naughty Ads
Updated December 3rd, 2020.
Viewed 869 times.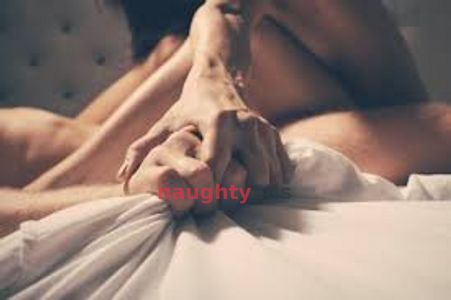 We often talk of great orgasms and great sexual experiences. But have you tried edging? If you haven't tried it yet, take a seat and let us talk you through this interesting topic. In layperson's language, edging is that technique of hovering around your climax. It means getting to the point where you're about to get your orgasm, but then you stop the stimulation and start the build-up all over again.
Edging has been proven to lead to better orgasms and to make sex much longer. Eden escorts suggest that edging is a great way of pleasing your partner. So what are the benefits of edging? Here are some that were highlighted by escorts in Eden.
1. Better orgasms
By practicing edging, especially through masturbation, you get to learn more about your body. You get to understand the turn-offs when it comes to sexual pleasure. That way, better Os will follow. For men, or rather people with a penis, jerking off and practicing edging helps you get better orgasms.
2. Better sexual stamina
This is more so for the phallic folks. When you practice edging, you gain more strength, and within time, you last longer in bed.
3. Self-awareness
Edging is all about learning your own body's strengths and weaknesses. For the people in relationships, edging is a great booster of confidence.
Seeing all those benefits attached to edging brings us to the question of how to practice this technique. Here are a few expert tips to help you as a whole
The start-stop method
This works better during penetrative sex and applies to phallic partners. When you feel like you're about to ejaculate, stop stroking for some seconds instead of just giving in to the orgasm. When the urge to orgasms fades away, get back to stroking or stimulating. That way, you get more time on the clock, and at the same time, a five-star rating from your partner. Wink!
Squeeze method
Squeezing also works for people with a penis. When you're just about to ejaculate, stop stimulation, and squeeze the dick head for about 30 seconds. Note that this method is quite hard to get used to. After the squeeze, the urge to orgasm will disappear, and then you can get back to stimulating the penis.
The tantric massage method
This is one of the best intimate ways of practicing edging. While you perform a tantric massage with your partner, when you feel the orgasms coming, try to focus on the energy between the two of you and let it slowly get into your mind. Within a few seconds, the orgasm will be delayed, and in the end, you will love the gushing full body orgasm.
The bottom line
There is zero harm in experimenting with your sexual horizons. You will never know what is great for your body unless you try it. Practicing edging could be a challenge at first, but you will love the new you in the end.
No comments yet. Be the first to leave one.