Sexual Mindfulness
Share
Written on November 29th, 2020 by
Naughty Ads
Updated November 29th, 2020.
Viewed 795 times.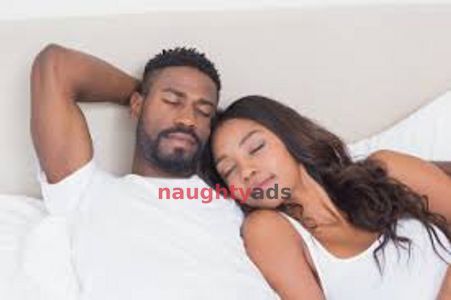 You may be getting great sex, but have you ever asked yourself whether that's the best you can get? Sex is great- the moments allow us to connect to our partners, emotionally, physically, romantically, and spiritually. Unfortunately, many people, more so couples, have not been getting that kind of sex. For most people, sex to them is just being there and doing what you ought to do. This brings us to the question, sexual mindfulness. Mindful sex is that deep sex, where you allow yourself to concentrate on all the physical sensations happening around your body at that moment. Sexual mindfulness has been around for a long time, but most people, especially couples, have not paid enough attention to what it entails. Can mindful sex help you and your partner enjoy better sex?
Experts and psychologists suggest that one of the most common causes of poor sex is mind wandering. This means that your body is at that moment, but your mind is somewhere else, miles away.
Escorts in Forbes explained their experience with this situation and gave these two reasons: One is worried about how their body looks. Number two is worrying about whether they are doing the sex right- in a nutshell, partners tend to worry about things like taking too long to orgasm. Such factors switch off one's brain, and you end up having shitty cliché sex. But with mindful sex, that is bound to change. Here are a few tips on having mindful sex.
1. Breathe slowly and deeply
Breathing deeply is one of the best natural ways to help you relax during sex. Breathe in life, power, and energy into your body's sexual regions. Breathe in love, passion, and connection. When breathing out, do it slowly and for long to release all the tension. Listen to your partner's breathing pattern and try to sync the two. You will love it.
2. Be present
Avoid all possible distractions that may make your mind wander. If it's possible, let the only noise coming from that room be the moaning. Switch off any tv or radio that might destruct your mind. Also, avoid thinking about your past or what might happen after sex. Let all your thinking focus on your partner and that particular moment.
3. Have little expectations and don't judge
When you approach sex with expectations, the chances are high that you'll end up being frustrated. Don't put any pressure on your partner in terms of performance. Also, embrace what your body has to offer and let go of any ill judgments you might be having.
4. Be open-minded
Be welcome to any new experiences. Explore together with your partner and connect to new dimensions.
Here is something else that is important. Before you even start practicing mindful sex, learn to practice mindfulness in your daily chores. That way, you will be better when it comes to doing the same during sex.
No comments yet. Be the first to leave one.