Escorts vs. one-night stands
Share
Written on November 24th, 2020 by
Naughty Ads
Updated November 24th, 2020.
Viewed 722 times.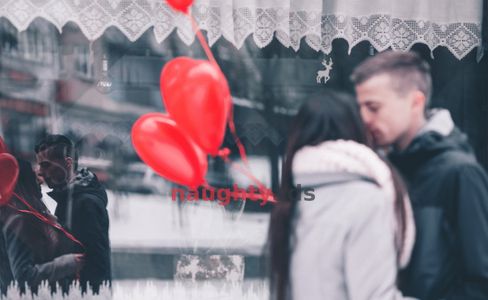 These two are great ways of having a night full of fun, and of course, some romping in the end. But the question is, is there any difference between one-night stands and escorts? For starters, escorts are women or men who offer sexual services in exchange for cash. On the other hand, one-night stands vary. It could be a friend you met or even a stranger, and you end up hooking up for a night. In one-night stands, there are no transactions in terms of payments. Generally, there is no difference between the two in terms of costs. I mean, in one-night stands, there are drinks involved, which of course, come at a cost.
In terms of "morality," the two are completely the same. Despite escorting services blooming recently, we still have some people who believe paying women (or men) for sex is lame and immoral. However, what two consenting adults do with each other is noone's business but they're own.
Now that we have agreed the two are great ways of feeding your sexual desires, where do your taste buds lead you? Do you prefer booking professional escorts in Cowra or just a one-night stand? For some reason, escorting feels better, and here is why.
1. Escorts accept people for who they are
In most cases, there is some convincing attached to one-night stands. I mean, you have to please your "partner" in some way, so that he/she can agree to your sexual plans. When it comes to escorts, they accept you the way you are - no matter what your shape, size or disposition.
2. The experience will most likely be positive.
When you book an escort, they are there for the money. They always try to give their all, at least for the rating, and maybe a tip. These escorts are fucking pros; they have the experience, and no bullshit or small talk.
3. No feelings will be hurt.
When you meet an escort, it's straightforward business, you get the sex, the escort gets the money. On the other hand, and in most cases, one-night stands are followed by days of regret. This is more so if it happens between friends who know each other.
4. It can be therapeutic.
Escorts are not what most people think of them. Some are professional and have mastered the art of relating to people. Some of these professional Cowra escorts are great conversationalists. They listen and can make great friends. Who knows, you might find someone to confide in.
People should stop these double standards they have about escorts. Most of these people that talk ill about escorts and what they offer are the same people who secretly book their services. Also, life isn't a rehearsal. If you feel like a one-night stand suits you, no one should stop you- so long as it's consensual!
No comments yet. Be the first to leave one.