Where is the g-spot?
Share
Written on November 20th, 2020 by
Naughty Ads
Updated November 21st, 2020.
Viewed 806 times.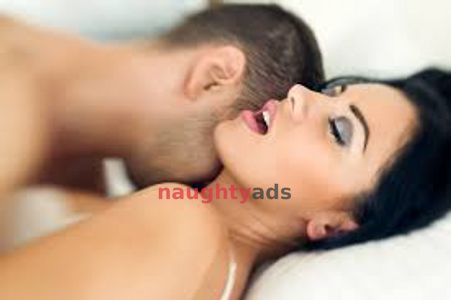 It's quite common to hear female body parts being debated; boobs, skin, face, thighs, and, most importantly, the g-spot. This part has been described as the epicenter of pleasure. Some experts describe the area as the most sensitive part of the lady bits, while others don't believe in its existence.
Quite frankly, attaining the female orgasm feels like rocket science. It takes more than penetrative sex to arrive at the big O. From a study done on 100 women, only 18 of them achieved orgasm with penetrative sex only- meaning no hands or clitoral stimulations. More than often, it takes something special to get to that point of orgasm.
Orgasms are important, as they help you relax. If you haven't been getting some, maybe it's time you focused on finding your g-spot. In simple terms, the g-spot, also known as the Grafenberg spot, is a sensitive part located inside the vagina. The sensitive area isn't part of the body anatomy, but rather part of the clitoral network. It is believed that this part is the secret to gushing orgasms. In most cases, the position of the g-spot varies from woman to woman, which is why it's hard to find.
How can you find the g-spot?
There is no "map" that will lead right to where this magical nub is located. However, that doesn't imply it's impossible. Instead of trying to locate it during penetrative sex, escorts in Coffs Harbour recommend that you do this through solo exploration.
Start by getting yourself into an erotic mood- read an erotic magazine or watch an erotic movie. Relax, lay in bed, and start touching yourself slowly as you feel yourself. Massage your vaginal opening slowly- don't insert your fingers yet.
Instead of fingers, you may opt for a nice sex toy such as a vibrator (fingers are recommended). Now slowly insert a finger, not so deep into the vagina. Remember that you will not be looking for a specific nub, so it's all about feeling each movement inside there. Slowly raise your finger upwards to make a "come here" type of motion. Focus on the sensations and listen for a specific extra sensitive region- the g-spot.
How to make the best out of the g-spot?
If you are lucky to have found yours, there are ways of attaining ultimate g-spot stimulation, more so using specific sex styles. A great example is the doggy style. Doggy style helps your phallic partner attain deeper penetration. In this position, try pushing your hips backward to change the penetration angle to one that touches the g-spot. Cowgirl and closed missionary are other examples of perfect styles.
The bottom line
The whole buzz about the g-spot won't make sense unless you find what works for you. Find quality solo time, explore your body, and figure out your strengths and weaknesses. PS! You don't need the g-spot for sexual satisfaction.
No comments yet. Be the first to leave one.