Is penis size important?
Share
Written on November 17th, 2020 by
Naughty Ads
Updated November 18th, 2020.
Viewed 828 times.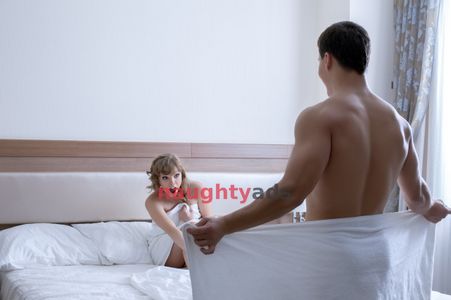 We often hear of campaigns advocating for women to love their vaginas and overcome the labia shame. But what happens to the veined-tree holders? For a long time, very little attention has been diverted to caring for our phallic brothers. Many men have been stigmatized because of the size of something they can't control. A study shows that 45% of men are not satisfied with their prick sizes. On the same note, a survey on women and Carnarvon escorts showed that a significant number of them are always okay with what the guy has to offer. So what do we make of this? Does penis size really matter in the sexual intercourse context?
What is all this buzz in society about penis size?
For some reason, the buzz about cock size can be blamed on technology. With access to the internet and sophisticated technology, comes low-quality pornography. We always see monster dicks in the videos forgetting that they can't match up to the average penis. A study concluded that watching such porno affects men, which makes them feel like all they want in the next life is a big veined cock. Eventually, it leads to unrealistic standards on men. The penis buzz has also been fuel to toxic masculinity. The media has made it look like a man is less of a man if he has a small penis. There are so many ways of gauging manhood, and penis size is not even close to the list. Actually, most of these pricks with humongous dicks don't even know how to use them.
Does penis size matter in pleasure?
The answer is a big NO! penis size is one of the least ingredients for great sex. Confidence, communication, humor, oral sex, and empathy all beat penis size in pleasing partners. In an opinion poll on women and escorts in Carnarvon, the penis was not even in the top 10 ways to orgasms. Also, the vagina is made so that during penetrative sex, girth counts more than inches.
So what happens if you don't match up?
There are ways of making the most out of the little you have count. If your penis is "small," go with positions that allow you to get deeper into the vagina. Doggy style is one of those magical styles. Have your partner arch their back and lower her chest as you hit it from behind.
If your penis is thinner, choose potions that give the vagina a tighter feel. Have your partner squeeze their legs together to keep it tight.
So is it a yes or no to size?
Size matters, but not in the way you think about it. If it's about being good in bed, it's more about what you do rather than what you have. Figuring out some techniques to make the best out of what you have would be better!
No comments yet. Be the first to leave one.