Top 5 sex trends of 2020
Share
Written on October 17th, 2020 by
Naughty Ads
Updated October 17th, 2020.
Viewed 781 times.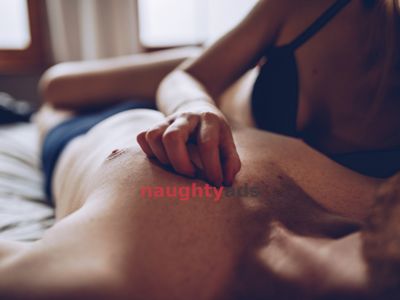 Everyone wants the latest tech, fashion, food, and culture news but have you ever felt the need to check out the newest sex trends of the year? More than often, sex has always been left out in the bucket list of new year resolutions and in the end many people end up missing on significant noteworthy trends. In 2020, especially with the pandemic biting, sex has become more of a necessity due to the confinement in our homes. Whether you're solo, with a partner, or with an Auckland escort, sex has become more experimental and involves a lot of technology. We are here to update you with the latest in the sex industry. Here are the top 5 sex trends of 2020.
1. Tech in sex
When we talk about tech in sex, we mean sex toys, but more sophisticated ones. 2020 came with surprises, specifically of mention were sex robots. These have been the biggest talk of 2020, given that they resemble human beings. Manufacturers are busy experimenting with more human interaction between sex dolls and human beings. Some are intelligent and can even speak. Imagine coming home to a doll asking, "Hi, how was your day?" Wouldn't you be intrigued? Such toys will be great for people who find it hard to enjoy intimacy with other people.
2. Clitoral vibrators
Have you been struggling to arrive at your big O? Or rather, have you even been getting any orgasms? If not, 2020 is your year. With the rise of clitoral vibrators, it's time for women to rejoice. Study, and opinions suggest that the clitoris needs to be stimulated adequately to get to climax. In most women, it's usually hidden and can be hard to stimulate without a vibrator. Thanks to the new clitoral vibrators, playing around with the bean won't be rocket science anymore.
3. Sexual mindfulness
This has been around for thousands of years, but most people have not been embracing it. Mindful sex has great profound benefits as it allows you to connect with your body's sexual potential, which leads to a better relationship with pleasure.
4. Long-distance sex play
This is more of virtual sex. For couples that are miles apart, they don't have to depend on skype and video calls anymore. With this new trend, you can connect to a partner's vibrator and feel what he/she is serving from the other side. Superb, right?
5. Sex toys for men
For a long time, sex toys for men have felt like a taboo. People have always thought that sex toys are meant for women. In 2020, sex toys such as butt plugs and prostate massagers have become the talk in town.
2020 brought good tidings to both men and women. Which one do you think is the best trend on the list? Visit again for more updates!
No comments yet. Be the first to leave one.