Tantric Massage
Share
Written on November 1st, 2020 by
Naughty Ads
Updated November 1st, 2020.
Viewed 871 times.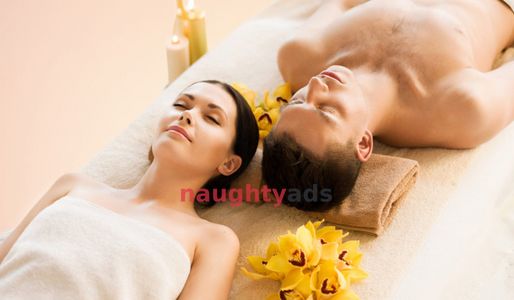 One of the best things you can ever get from your partner, or a Busselton escort, it a tantric massage. Many people don't realize the magical feeling attached to this unique massage. Forget about those that you've been getting from your local masseuse; this one beats them all. So what does a tantric massage feel like?
Firstly, it is more of an erotic massage that uses the deep spiritual roots within you and your partner. It uses the interweaving and balance of energy between partners to please every one of them. It involves massaging the vulva (yoni massage), the lady bits, and the penis (lingam massage) for male partners. It's important to note that this massage doesn't aim at orgasm, but rather to create gigantic waves of pleasure. For that reason, before you consider getting this massage, you better be fully prepared to get your soul touched. It is essential to strengthen the connection and the bond between partners and can also help you heal from past traumas. So how do you get the best out of a tantric massage? Here are a few tips.
Use a blindfold
While you lie there getting your spiritual roots and inner energy messed up with, make sure you close your eyes. Putting on a blindfold will keep you away from distractions, and also, science shows that it enhances other senses for better results.
2. Perfectly prepare the environment.
Sex and intimacy relate to all our senses, which is why you need a quiet, secluded place for this massage. What you see, hear, or smell around you during your massage will affect what you feel. If you're doing this in your bedroom, get new clean sheets, light some dim candles, sprinkle nice smelling oils on the bed, as well as some roses. Lastly, great soft music plays a significant part in this massage.
3. Incorporate oil
Oil is something you must consider in a tantric massage. Oils make the body sensual and extra sensitive. Coconut oil or any other naturally extracted oil will work the magic.
4. Take your time
When it comes to this sexually healing massage, time is of essence. If it's rushed, you won't get that deep spiritual feeling. If it's possible, forget about any commitments such as work or friends. Divert all your time to this vibe.
5. Mindset
Make sure you take your mind with you. Engage your mind to feel and to receive the tons of pleasure being injected into you. Spend a few minutes alone in a quiet place, just before the massage, and while at it, concentrate on your breathing.
So, are you still convinced of getting this massage? If you don't have a partner, engage a professional escort in Busselton, and you are going to love it!
No comments yet. Be the first to leave one.