Four kinky things to spice up your sex life
Share
Written on October 22nd, 2020 by
Naughty Ads
Updated October 22nd, 2020.
Viewed 856 times.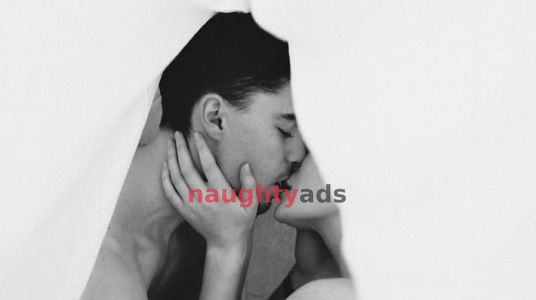 Sometimes, thinking about the enormity of sleeping with the same person for a long time can be quite overwhelming. The days when one night stands and steaming hook-ups used to be exciting are long gone. Whether you're in a relationship or a hook-up with a Bathurst escort, there is always a need to spice things up. We mean, who wants boring sex? You've probably watched all of those kinky sex ideas- Fifty Shades of Grey and all that stuff. But how do you take such fantasies beyond the movies? If you're looking to add a little flavor into your sex life, we have prepared this quick read of four kinky things to spice up your sex life. Enjoy.
1. Take your action to a mirror.
There is nothing more exciting thing than watching the action for yourself. Let your partner lean in front of the mirror and give him/her what she deserves from the back as you watch the scene. Also, watching yourself as you get it from the back is exciting.
2. Talking dirty
If you want to keep things on flames, this is the art to practice. Let your partner know exactly how you feel about him/her. Whisper the whole sex script that you have in mind into his/her ears. Also, send a naughty text message if he/she is away. In a nutshell, keep teasing each other. However, don't wait for the evening to start mentioning the magic words. Make this an all-day routine (every time is naughty talk time)
3. Make use of ice cubes
When we mention this, we are not talking about the cliché of having an ice cube in your mouth before giving head- although this is a great stunt, and if it works for you, no one should stop you. Get some ice cubes and touch your partner with them. Trail them all over their body, especially the boobs, chest, stomach, vagina, and thighs. Ice cubes give a chilling, relaxing feeling that enhances the moment.
4. Use sex toys
Although most people shy away from this, there is no harm in introducing a sex toy into the play. If you asked the escorts in Bathurst, this is the best way of enhancing sex play. While at it, introduce a dildo, and tease your partner's clitoris. The vibrations give an out of this world feeling that leads to incredible orgasms. We also have fantastic sex toys to use on your man. A vibrating butt plug would work the magic.
Finding ultimate pleasure with your partner isn't out of reach anymore. With many online resources, such as this quick write up, you can get great ideas to try out. The most important thing to remember is communication. Unless you talk to your partner, you will never know what works for him/her.
No comments yet. Be the first to leave one.