Four Covid-friendly sex ideas to try out during quarantine
Share
Written on October 15th, 2020 by
Naughty Ads
Updated October 15th, 2020.
Viewed 785 times.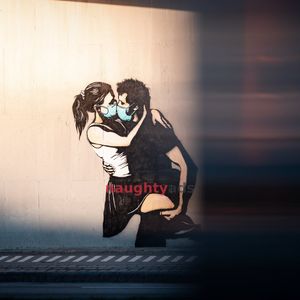 When the pandemic came, we all locked got up in our small spaces. That meant the only sociable thing to do was staying at home with your partner (or alone). With all the craziness, that means a lot of quarantine sex. If you ask us, there is no better thing than being in quarantine with your partner, and it's even better getting all kinky with them. Within this pandemic, the chances are high that you're getting bored with your sex routine. We have gathered a few expert Covid friendly tips to spice up things in your bedroom during quarantine. Try these out.
1. Roleplaying
This is simply acting a scene, but in private, with your partner. Research on any idea that you think will turn out interesting. Movies, porn videos, and erotic magazines are loaded with great role-playing ideas. Here are a few examples that we and Albany escorts highly recommend.
Doctor and patient, strangers, teacher and student, stepdad and daughter, and lastly, boss and secretary. These roles will give you a chance to explore deeper in your sexual fetishes, as well as have fun with your partner.
2. Read erotic content together
If you two are not movie people, reading will be even better. Grab anything erotic, such as a novel or a magazine. While you dig into the pages, you will come across something that will make you two super stimulated and all steamy. If that happens, you have no idea how much of great sex will follow. You will love it. Besides, reading together will go further to strengthen your bond.
3. Film your action
Let the inner pornstar demon in you awaken. There is no better thing than watching yourself digging into the dirty deeds. Having a camera watching you will make you feel like a badass pornstar, and before you know it, you will unleash some kinks and styles you didn't think of. However, play safe and delete the video afterward or you might find yourself making headlines!
4. Create sex challenges with your partner
This is a fun way of throwing some kink into your relationship. Here are a few ideas that we recommend.
Sex every day of the week
See who has the best sex playlist
Having sex with as many clothes on as possible
See who orgasms faster
Try out the kissing without touching challenge
5. If you don't have a partner, invite an escort!
There is no fun in spending a whole month in quarantine, probably jerking off every day when you can just invite a private escort in Albany. There are many agencies or indepdent escort ads listed on Naughty Ads for you to choose from.
Remember that sex is all about fun. If you don't feel comfortable with something, better not to do it. From us, make sure you stay safe from the virus but don't forget to enjoy yourself.
No comments yet. Be the first to leave one.