Four roleplaying ideas to try with your lover
Share
Written on October 7th, 2020 by
Naughty Ads
Updated October 7th, 2020.
Viewed 760 times.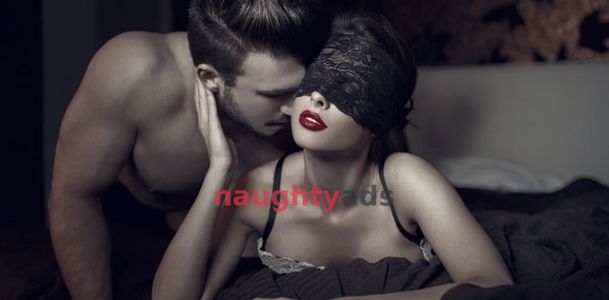 Having a great partner is one thing, but best of all is having an impressive partner in bed. If you're in a relationship, chances are very high that you're already bored with your bedroom routine. If this is the case, even exploring your deepest sexual fantasies is almost impossible. If you're part of this bored group, we got your back. We bring you four roleplaying ideas that you and your partner will love. By role-playing, you get to experience and experiment with some hot sex ideas, including those you see in movies. Interesting, right? Let's get into it.
1. Teacher and student
Do you remember that teacher you had a crush on back in college or high school? Hands up if you do! This role-playing idea is all about power dynamics. Get your partner to act as a teacher, while you act like a student (or whichever way you like it). Pretend the student did not complete homework, and for that reason, he/she needs to be punished (spanking, and eventually great sex). You can also have the student bringing apples to the hot sexy teacher wearing a short miniskirt to win her attention. If this is done correctly, it may end up being your best sexual experience.
2. Two strangers
The two strangers scenario is a familiar scene in movies and one which the professional Australian Capital Territory escorts highly recommended. The thing here is that these kinky role-playing escapades don't necessarily have to happen in the bedroom. Plan a date to a nice hotel, or pub, pretend that you two are total strangers that have just met, that are so excited and into each other. Eventually, take things a notch higher and have a quickie in the restroom! With this stunt, you'll get home with a smiley face!
3. Secretary and boss
In porn videos, this is a familiar role-playing scene. Sleeping with your boss is one of the creepiest things you can ever attempt. But with your partner, it would be thrilling. The secretary should dress in a short seductive dress and a loose, revealing blouse that she doesn't mind being torn apart. The boss should try a sharp suit, including a tie (ties make it more interesting). The best part of this stunt is where the boss gets a blow job from the secretary under the desk. Your dining table would perfectly fit.
4. The masseuse and the client
This role-playing idea will not only help you get a pleasant sex experience, but it will also help you feel relaxed. Get a nice massage oil, and massage your partner in an erotic professional manner. Follow this intimate massage with some great sex. You two will love it!
See, it doesn't have to be boring anymore. Try out the above expert-recommended tips, and you will forever sing our name. Happy sex from Naughty Ads!
No comments yet. Be the first to leave one.