The benefits of masturbation
Share
Written on October 6th, 2020 by
Naughty Ads
Updated October 6th, 2020.
Viewed 777 times.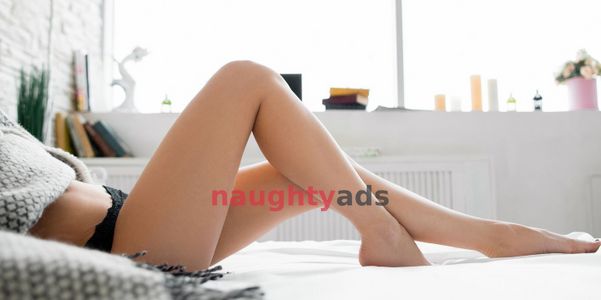 One of the most controversial topics in sex and intimacy is masturbation. While some people believe it's the best way of "taking matters into your own hands," some crackpots even believe it's unethical and wrong! There are so many myths surrounding this topic, most of which are misled. Masturbation is common among people of all colors, genders, and backgrounds. You won't hear many people talk about masturbation, but statistically, it's something that they do behind those closed doors. So, is masturbation safe? Are there are sentiments attached to it? We gathered the opinions of singles, couples, and New Zealand escorts, and here is a well-researched quick read of some of the benefits of masturbation.
1. It helps keep your heart in perfect form.
Masturbation is similar to exercise - it gets your heart throbbing and pumping blood. Regular and rapid heart activity is healthy for you and reduces the risk of diabetes and obesity. However, don't think that you can replace masturbation with exercise. While at it, keep your body active and only use masturbation as a supplement to exercise.
2. It comes with better sleep.
When you jerk off, you release loads of hormones (and just loads on their own) like endorphins and oxytocin. These hormones help you to relax and sleep quickly and deeply. If you're having trouble sleeping, don't hesitate to please yourself.
3. For men, it reduces the risks of developing prostate cancer
By ejaculating, you flush out toxins from your balls, which helps you stay away from this killer of men.
4. For women, it keeps vaginal infections at check.
If you've had regular UTIs, an orgasm could help you avoid more infections. When you orgasm, the tenting of the cervical cavity reduces UTIs and cervical infections in women.
5. It's a confidence booster.
When it comes to sex, confidence counts. One of the leading causes of sexual frustration is a lack of confidence, which often results from "not knowing ourselves well." The very first step to enjoying great sex is accepting what your body is. It may sound like one of those vague Donald Trump jokes, but connecting to your body in deeper sexual dimensions can be a great way of accepting yourself and building confidence. When you're on that run for solo pleasure, you get to touch every part of your body, which gives you a perfect opportunity to explore your sexual horizons and fantasies. That way, you get to learn how to handle your own body, what makes you happy and what doesn't. If you get a partner, you'll be surprised how sky-high your confidence will be.
6. It's always safe
There is no chance of contracting an STD from masturbation. Also, you can never get pregnant or get someone else pregnant. That way, you get to enjoy more than you deserve.
Masturbation is a natural and healthy way of self-love and self-care. It has many benefits to the body, mind, and soul! Although there are chances of addiction, there are no known side effects. Feel free to enjoy what it has to offer without a nick of guilt or shame!
No comments yet. Be the first to leave one.