Top foreplay tips and ideas
Share
Written on October 5th, 2020 by
Naughty Ads
Updated October 6th, 2020.
Viewed 718 times.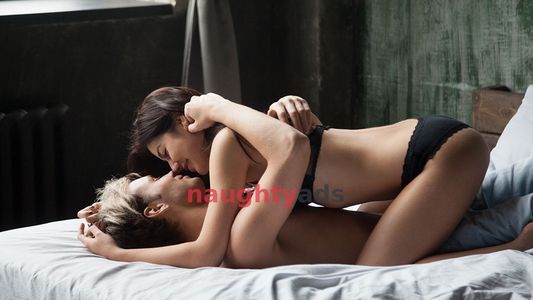 We don't know about you, but as for us, foreplay is the best part of sex. If you feel like you've been having boring sex, it's time to put some more work into your foreplay. In simple terms, foreplay is that sexual activity before any intercourse. It is an essential ingredient towards great sex since it triggers all the physical and physiological responses that make sex fun and enjoyable. When done right, foreplay takes things to the next level. So what is ''good foreplay?" We have partnered with sex experts, men, women, and escorts in Australia, to bring you the following top foreplay tips and ideas.
1. Initiate things outside the bedroom
If you've been waiting to get to the bedroom to initiate things, you've been doing it the wrong way. There is a crazy thrill attached to intimate things done outside the bedroom. If you wish to make things thrilling and spontaneous, initiate stuff while in the office kitchen, garage, or anywhere you cand find, as long it's not your bedroom. If it gets too hot, banging right there would be even more thrilling. You will be surprised how many grand sex escapades you've been missing.
2. Talk nasty and dirty.
Words are powerful, not just in literature, but also in sex and intimacy. Dirty talk can get you or your partner ridiculously horny. Whisper to your partner some erotic words describing the sexual adventure you have in mind for him or her. You will love this!
3. Dancing works the magic.
Dancing during foreplay is one of those pro ways of getting aroused. A good slow dance to some good romantic music-preferably slow and soft- works wonders. While dancing, strip each other slowly and kiss softly and passionately while talking dirty to each other.
4. Drop some unexpected moves
One of the best ways of achieving excellent foreplay is by breaking routine. If your intimate escapades have become too familiar, drop that new thing you learned. Make a new playlist, try out some candles, or change your general approach to foreplay. Any of these or any other twist that is not part of your routine will be a great start.
5. Massage each other
One of the best ways of escalating things slowly is by a soft massage. When you get a massage, you relax and enjoy the moment, and in the process, you get to awaken your sexual fantasies. Make the massage as sexy as possible. You can achieve that by lighting some dim candles, getting naked, and choosing a nicely scented massage oil.
Whether it's a first time hook up with an Australian escort, or a relationship, don't spoil your sexual adventures with poorly planned foreplay. Surprisingly, foreplay could even be the destination of the whole thing. You might get a toe-curling orgasm from perfectly crafted foreplay. As long as there is consent, be sure to include all your fantasies in the act!
No comments yet. Be the first to leave one.