The best online sex toys
Share
Written on September 26th, 2020 by
Naughty Ads
Updated September 25th, 2020.
Viewed 938 times.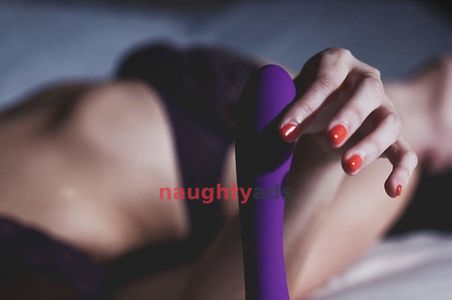 Sex toys are the "spicy additions" to sex. They are excellent tools for enhancing the game and fighting sexual anxiety and pressure to perform. Whether you're on a solo run for pleasure or with a partner, introducing a nice sex toy brings incredible sensations of pleasure. We have consulted from the best sex experts, sex enthusiasts, and Ballarat escorts to bring you the following write-up of the best sex toys that you can buy online.
Vibrators
There are hundreds of types of vibrators out there. Bullet vibrators, clitoral vibrators, rabbit vibrators, etc. They all work with a vibrating mechanism and are pleasurable and reliable substitutes for absent partners or rather, enhancers. With a nice vibrator, you'll be shocked how fast you'll arrive at your big orgasm.
2. Stimulators
They include; clitoral stimulators, vibrating eggs, nipples vibrators, and finger vibrators. This group is best for ladies. Their working mechanism is not so different from that of vibrators. They vibrate to stimulate the targeted parts, making sure you get to your climax.
3. Wand massagers
These are excellent sex toys that can also act as pain relievers. You can use them to massage sore body parts. They have a massager head that vibrates to deliver intense pleasure. To make the experience better and worthwhile, applying some lube on the head is recommended. Thankfully, you can select your desired speed to make sure you work with what suits you.
4. Dildos
These are probably the most common sex toys, especially among women and escorts in Ballarat. They come in different shapes and sizes, and different designs. There are realistic dildos, ejaculating dildos, and double penetration dildos. If you are a sucker for the kinky stuff, a double penetration dildo would be a perfect fit for you. The realistic dildo resembles a real penis and would be an ideal fit for a solo play. In a nutshell, when it comes to dildos, you'll be spoilt for choice. Try them out today!
5. Butt plugs
Butt plugs are for the courageous and and the kinky. As the name suggests, they are for the butt! If you wish to try butt play with your male/female partner, the vibrating butt plug would be a nice toy to try out. These toys have gained a lot of popularity, especially among men, as it has helped them express their fetishes and sexual desires better. If you wish to discover the male g-spot, commonly known as the P-spot, it's high time you got yourself a butt plug. Other types of the anal package include; anal probes, anal beads, inflatable butt plus, butt plug tails, and prostate massagers.
Sex toys should not be one of those things you reserve for the red-letter days, such as movie nights. There is absolutely nothing to be shy about when it comes to sex toys. They're a part of a healthy sex-life. Luckily, online shopping has made it more comfortable to acquire some, as all you have to do is browse any of the above categories and have it delivered for you. If you haven't grabbed your first vibrator yet, you have no idea what you're missing.
To shop for sex toys listed above and many more, why not visit our partner online store by clicking here for great deals and maximum pleasure!
No comments yet. Be the first to leave one.