Seeing Escorts – an etiquette guide
Share
Written on September 17th, 2020 by
Naughty Ads
Updated September 17th, 2020.
Viewed 904 times.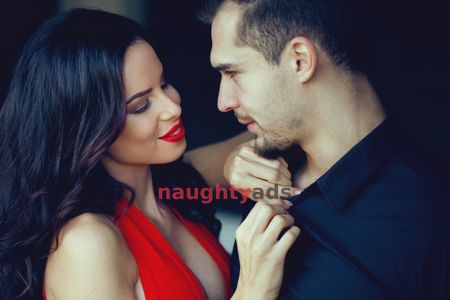 The growth of the escorting industry has grown out of the shadows to beecome a profession and a day job to many. Consequently, just like any other profession, escorting needs to be treated with due respect. Escorts and adult service providers need and should be treated the same, if not better, like the way you treat doctors and engineers. Believe it or not, there are rules to be followed by clients in this adult world. Here is a quick walkthrough on how to treat escorts with good etiquette.
1. Create a mature and professional first impression
Keep in mind that the first impression is the ignition point that determines how the conversation will flow. Professional escorts in Burnie are super picky about potential clients, and within a short moment, they will have judged whether you are worth their time or not. If the first contact you're making is through a mobile phone or text, make sure its privacy is unblocked, for the large majority of escorts won't pick up calls from private numbers.
If you have to call an adult service provider or send an SMS, be straightforward and precise to the point. Remember that you are not there to waste each other's time. Avoid using vulgar and disrespectful language as it is a great turn off.
Refrain from bargaining his/her rates. If you try this, you create a time-waster impression and trust us, it never ends well.
Lastly, please do not ask for services that he/she doesn't provide. Read carefully through her bio, and that way, you'll figure out what to ask for.
2. Proper hygiene is a must!
If you have an appointment with a sex worker, you expect them to be presenting at their best. Good looking, pleasant smelling, and tidy. The same is expected of you. Ensure you get a good shower before the appointment, have a nice haircut, and trim your nails.
If he/she is coming over to your place, make sure you tidy up and get some nice clean linen and towels, preferably, white ones.
3. Respect boundaries
This is the biggest issue in this industry. Clients have failed over and over again to respect the agreement between themselves and their escort date.
When you meet your escort, start with a friendly chat that will develop a friendly rapport. However, be careful not to overstep with your words. Do not ask questions that are too personal - for example about their family. In a nutshell, strictly talk about what brought you there today and lighter topics.
During the intimacy stage the most important, do not to try to do or ask for what was not included in the agreed package. Avoid being carried away by the waves of pleasure and excitement in such a way that you disrespect them.
If you feel like you can't have enough of your companion, ask for more time courteously. If you two agree on another deal, all the better for everyone.
4. Thank them and leave an excellent review
It would be best if you reached out politely to thank the escort for the lovely time. A well-crafted thank you SMS or call will do. However, remember to remain professional. You can also leave a review on Naughty Ads by registering for a free punter account.
Spending some time with a professional Burnie escort is a great honor, and treating them with utmost respect goes beyond humanity. Remember that you get what you give. Treat them well, and you'll get it back ten-fold!
No comments yet. Be the first to leave one.