Why escorts are better than porn
Share
Written on September 17th, 2020 by
Naughty Ads
Updated September 17th, 2020.
Viewed 1383 times.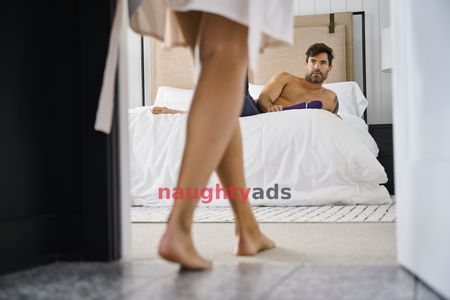 When it comes to this question, opinions are varied. While some will agree that seeing an escort is better than porn, some stick to the complete opposite. First of all, the difference between the two is self-explanatory. In porn, you are glued to your TV screen watching some adults romping each other, while in escorting, you get a real dish of your fetish- an hour or so of pure pleasure. So, in this red pill theory, which side do you pick? Is your vote for escorts or porn? Here are a few concrete reasons why you should choose escorts over porn.
You can have whatever you want.
Technically, in porn, you watch what you are dying to have, but you can't have it in the real sense. In most cases, you'll watch it get humped by other people, but sadly, not you. The chances are high that while at it, you'll be glued to your TV while jerking off to the erotic material playing. Don't you think that's degrading? When it comes to escorts, you get to have the real thing. If it's a blow job you want, you can get that, but of course, at a price. However, which is better between the two? Think about it!
2. Escorts help you build confidence.
Think of this as playing a virtual football game vs. playing a real one. Out of the two, the actual game is much better and happens at a personal level. The same thing applies between porn and escorting. In that process of interacting with an escort, you get a significant confidence boost in interacting with people, especially those of the opposite gender. Don't you think it is better than watching some TV characters that you'll never get to meet? I thought so!
3. Service is diversified
When it comes to escorts, you can choose how you like your meal served. You want them tanned; you can have it. You like them tall; there is no limit. You like them short; there is one for you. Compared to watching porn, where you sadly get just what is uploaded.
4. Escorting caters for all fetishes.
Say you like your sex kinky and "painful," with a little touch of nasty stuff. Do you think you can get that from watching porn? Come to see one of Naughty Ads' BDSM providers or find one of the more traditional professional sex workers and the adventure that will follow will be one to relish.
5. Porn is addictive and embarrassing.
If you get used to watching porn, your mind gets messed up, and you might even get erectile dysfunction and other serious health issues! Instead of going through all that agony, getting some real vagina is better. Lastly, imagine the embarrassment that comes with being busted watching porn. It's a total disgrace!
The bottom line is that the two are great ways of exploring your sexual desires. However, you'll agree with me that its always better when it's felt first hand - not in your hand! For that reason, you better stay away from boring porn and get yourself a sexy Alice Springs escort or one of the other beautiful escorts on Naughty Ads!
No comments yet. Be the first to leave one.