How to reach orgasm faster
Share
Written on September 12th, 2020 by
Naughty Ads
Updated September 12th, 2020.
Viewed 886 times.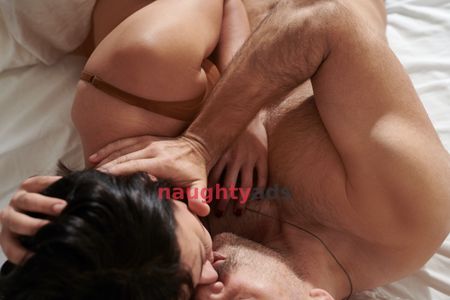 Whether it's a quickie, or a night-long appointment, ending it with a gushing orgasm is a heavenly feeling. Just a few penetrative thrusts, or just slow touches, will work for some people. For others, climaxing feels like a rocket science experiment and takes them forever to achieve. If you are one of these "scientists," there is nothing to be worried about. There are hundreds of techniques, tried and tested by Broome escorts, that you can use to arrive at your big O, faster than usual. We have teamed up with the best sex experts in town and summed it up to the following expert tips.
Begin with prolonged foreplay
This applies if you have a partner. When you get to the sheets, don't just jump into the strokes. If you do that, trust me, chances are you might not get to the "promised land." Spending some extra minutes on the kissing, caressing, and touching not only gets you extra aroused but also creates a better connection with your partner. Foreplay can also be as satisfying as the rest of penetrative sex. It increases anticipation and, eventually, a faster orgasm.
2. Try out blended stimulation.
For most women and escorts in Broome, getting their g-spot properly hit works like magic. Incredible orgasms within no time. But think of combining the g-spot and the clit stimulation. The results would be excellent. Right? The g-spot is one of the most sensitive parts of the lady bits and finding it is a huge bonus. Simply insert a finger or two into your V, and raise them slightly to press against the vaginal wall. This sensitive part will respond to the slightest pressure. To hit this spot during sex, shallow and slow thrusting will do. Also, try a sex position where the lady is on top. At the same time, blend that with some hands-on your clit. You'll love it!
3. Introduce some quality lube to the action.
It feels better when wet and slippery. Whether it's a solo play or with your partner, lube will help you explore your erotic horizons. You'll be surprised by the many things you can try out with lube. If its penetrative sex, it makes contact softer and more pleasurable, which finally will lead to better and quicker orgasms.
4. Use a nice sex toy.
This mostly levels up things for women. It's quite apparent that women need "the whole day" to orgasm. Not many men will live up to the challenge of getting their women to have an orgasm. Thankfully, with a nice vibrator, this is easier than never before. Adding one into the sex play will bring extra and intense stimulation to the clit, and eventually, a sped-up big O.
There are thousands of tricks of hacking your way into this. Remember that you know yourself better, and it would be easier to find out what works for you and your partner. Good luck getting those showers of pleasure!
No comments yet. Be the first to leave one.