How to make orgasms last longer
Share
Written on August 31st, 2020 by
Naughty Ads
Updated September 1st, 2020.
Viewed 834 times.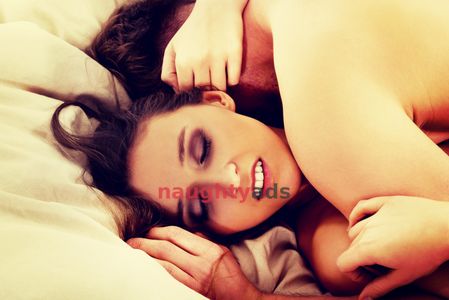 When it comes to matters between the sheets, it can never be a "one size fits all" approach. While some people will be very okay with a moderate amount of foreplay, some prefer focusing on how long and loud their orgasms are. Whether you're an Airlie Beach escort or a regular punter looking to get off, at the end of it all, it's all about the continuation of pleasure and going after whatever gives you those chills that run up your spine.
If you are all about the orgasms, and you are in love with the feeling of climaxing, this write up is for you! Wink. Having an orgasm comes with immense pleasure and even better if the orgasm lasts longer. Whether you like having them by yourself or with your partner, there are a few tricks that will lead you right there. Believe it or not, they are straightforward and easy. Here is how.
Get a sex toy
It's time to do the unusual. With a few stimulations and vibrations here and there, you'll be surprised how much of an O you'll experience. If you are alone, a nice vibrator will do. If you are with your partner, a vibrator will also be pleasing, although there is a lot more to choose from. Sex toys work the magic, and there is absolutely no shame in trying them out.
2. Do some Kegel exercises.
These work like magic. Although it requires some patience and hard work, the results will be excellent. Such exercises lead to stronger pelvic floor muscles, which translate to stronger contractions during orgasms. These contractions feel stronger and deeper with stronger muscles, and so does the subsequent waves of intense pleasure. Make doing Kegels part of your routine, and in turn, longer and better orgasms will be the new norm for you!
3. While at it, keep your mind away from the orgasm.
If you focus too much on having a more prolonged orgasm, you tend to pressure your body and brain too much, and without a doubt, you'll be disappointed. The thing is, focus on the ride itself and fully enjoy each pinch and every bit of sweet sensation, without thinking or judging about how many seconds or minutes it's going to last.
4. Put more focus on the clit.
The clit is one of the most sensitive parts among the lady bits- at least that's how it is for most women. Make sure you or your partner focuses not just on this heavenly part, but around it too. In most cases, a hand does the magic, although not as good as a clit stimulator. The extra sensations will lead to a crazy big O!
5. Touch yourself.
The only person who knows what turns you on is you and only you! While at it, whether it's solo play or with your partner, touching those parts can lead to greater and longer orgasms.
The days of casual and boring orgasms are over! With the above expert tips, you are sure of an out of this world toe-curling O. Try them out today!
No comments yet. Be the first to leave one.