How to work when you're feeling unmotivated/ overcoming bad days at work
Share
Written on July 23rd, 2020 by
Naughty Ads
Updated July 26th, 2020.
Viewed 786 times.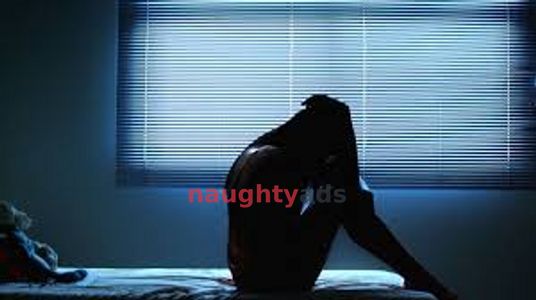 Bad days at work are inevitable. Sometimes you'll wake up feeling like crap, with zero motivation for work. There could be many reasons for this. Arguments with a friend, a loved one getting sick, or a rough time you had with a previous client. On such days, you don't feel like giving a hundred percent towards your duties. We assure you that if you go to work feeling like this, it will not end well. There is no worse feeling than faking hours of intimacy with a client, while deep down, you feel like you need a year of sleep. This article will help you overcome such days using a few strategies.
Accept shorter bookings.
When you don't feel like working, doing shorter hours of work is better. Don't accept those long hours of bookings when you are already feeling down. Chances are very high you'll ruin it. You can also opt to take on regular clients rather than new ones. This way, they might understand. Don't feel bad about that, as your feelings deserve to be treated with respect.
Get inspired by your goals.
As a professional escort, just like in any business, you must have goals or a mission statement. Having such a list helps you to work harder towards achieving your life goals. If possible, write them in your diary, or a printed paper and attach it to your bedroom wall. Every time you see them, your head clicks, "it's time for work."
Do some writing
You could choose to write a short journal in physical format or digital through your website, social media or even the Naughty Ads Blog. Before and after work, you can take some time to jot down some reflective points of your life, current challenges, things to be grateful for and most importantly, your goals. Such action works as a great reminder of the goals ahead, and we assure you that there'll be no time for bad days using this method.
Listen to energetic music.
This tactic works for most Sydney escorts. Listening to music will help you regain your focus and energy, which you desperately need to accomplish your goals. If you are about to meet a client, put some music on and turn up the volume as you prepare. Instrumental music does the magic, as some lyrics could be distractive or emotional. That way, the bad day mood will be gone by the time you are done preparing.
Talk to a friend.
Great company is always a motivator. Get a few hours of worthy company.
The above tips are gathered from a few opinions, mostly from escorts in Sydney. The best thing is to identify why you are feeling demotivated and find what works for you. All in all, we hope they work for you.
No comments yet. Be the first to leave one.