How to hit your escorting income targets?
Share
Written on August 29th, 2020 by
Naughty Ads
Updated August 29th, 2020.
Viewed 908 times.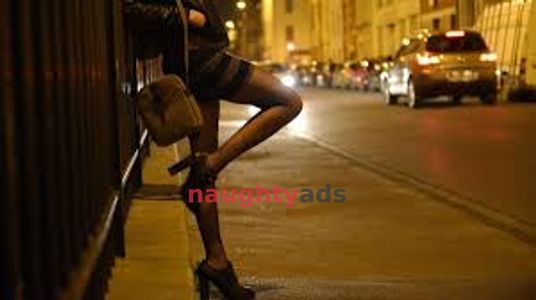 It would be pointless if you have been working hard year in year out without goals or targets. Everyone, not matter what work you do, should have financial targets. They could be weekly or monthly. But sometimes getting there is just so hard. Your phone goes quiet, no messages, no requests, no call. It happens for an escort, and it should never get you down as it will always work out. This post is intended to help you meet your targets and point you towards some options you might not have thought about before.
Changing your rates.
The normal forces of price and demand apply in escorting too. When the business has taken a dive, it will make more sense to lower your prices to catch more customers. It feels great for an escort having many calls and texts, but it doesn't necessarily mean more money. Reducing your rates needs a strategy. Keep track of your earnings before and assess if it makes any difference. Alternatively, it could be that lifting your prices puts you at a pricing level where there is less competition. Study and talk to other escorts if you can to develope a game plan. The most important thing to remember is that your services are worth every penny.
2. Have some extra services
This tactic has been used by many Launceston escorts. Introducing some extra services into your escorting business even brings back more clients. Make your services a bit interesting. For example, you could offer a free photoshoot with the client after the service. This will, however, depend on whether you want to remain incognito or not. Another example is you could add an extra 15 minutes for free on your bookings. Such a special could sound like just a mere 15 minutes but businesswise, has a lot of impacts. For some reason, this is even better than bringing down your rates. You could also attach a date or a 1-hour movie to your services. Remember, people are willing to pay for good and well marketed services.
3. Adjust your clock
This is in terms of availability. In escorting, earnings are in direct proportion to effort. Adding an extra hour of work in those evenings won't hurt. If you work for 20 hours a week, make it 30. It is a tall order, but the benefits will incline towards your account in the long run. Alternatively, you could adjust your hours to be available when others escorts, including escorts Launceston, aren't. Again, it's about studying the market and taking a strategic approach to your business.
4. Blogging
Blogging is underrated. First of all, it is fun, and also, it will market your services better. Learn something about SEO (search engine optimization). You can start this by starting your website, or using the Naughty Ads blog. Write down your experiences and share them with the public. Besides improving your profile, blogging is a great way of keeping you mentally healthy. You will love extra attention you will get, which will translate in to more income.
Final thoughts
Succeeding in escorting is not rocket science however like any business you need to be strategic, study the market and develope some unique selling points and market these well. The more important thing to remember is to keep yourself focused and self-disciplined. From there, the rest will fall into place.
No comments yet. Be the first to leave one.