What makes a prosperous escort?
Share
Written on July 21st, 2020 by
Naughty Ads
Updated July 23rd, 2020.
Viewed 769 times.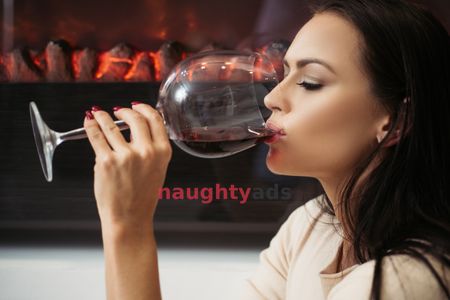 Most people, especially newcomers, think that succeeding in their escorting career is a walk in the park. It is a difficult path to tread and requires outstanding qualities. Most of the successful Adelaide escorts have stories to tell. Happy experiences and of course down moments also, but the main thing is they don't give up. That brings us to the question of the day. What makes a prosperous escort? What are the impeccable qualities that they possess?
1. Open-mindedness
A prosperous escort is always open-minded. She is always ready to meet new people, is always ready to consider new ideas, and always unprejudiced. She is always aware that things may not work in line with her expectation. This is an important quality in becoming a prosperous escort. With an open mind, the waves in this crazy career can never take you down.
2. Self-disciplined and self-motivated
Self-discipline means recognizing the freedom you have as an escort and never allowing it to carry you away from your responsibilities. Spending habits are also part of self-discipline. A successful escort knows how to manage her earnings and spend accordingly. Also, there is a rule of thumb in escorting that says an escort should not take any intoxicants with the client. To be honest, it is difficult to resist an offer of a nice drink. However, a prosperous escort always has a way of rejecting the offer professionally. Also, being on time is part of self-discipline, a trait that every escort should have.
3. Always willing to speak up about problems
The truth is, in this career, there will be bad days. That is completely inevitable. Sometimes you'll face rejection, abuse, or any other type of bad day at work. If you let these negative moment get into your head, it will weigh you down, which is not good for mental health. An escort should always be ready to speak out on issues that are bothering her. Consulting with an reputable industry body like Scarlet Alliance where support and direction for support can be provided is a good idea.
4. Be a quick thinker
Quick thinking is a trait any professional escort should have. It is important as it helps you get out of some weird moments. For example, suppose you get an out-call, and upon arriving, you find a group of men waiting whilst you are the only lady. Our assumption of course is that this wasn't pre-arranged! It would help if you thought of a quick way to get yourself out of there as fast as possible as bookings where the arrangements have changed without your consent are potentially dangerous. You need to move quick and return to safety.
5. An enticing conversationalist
Escorting is all about communication both with mind and body. To strike great deals with clients, you have to be very good at engaging people in conversations. That is a crucial trait that dictates the success curve your escorting career will take.
Escorting is a career that requires a serious commitment from the escort. The above-selected traits are just a few opinions we gathered from a few professional escorts Adelaide has to offer. If you take stock of them, you will succeed with no doubt.
No comments yet. Be the first to leave one.