5 sex styles that will leave the clients asking for more
Share
Written on August 6th, 2020 by
Naughty Ads
Updated August 6th, 2020.
Viewed 911 times.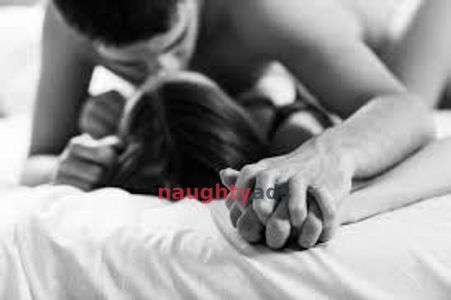 One of the most effective ways of spicing up the bedroom affairs is trying out new sex positions. Better sex is exciting, improves health, and if you're wanting to become one of the best Escorts Canberra has to offer, it also improves your ratings and reviews on Naughty Ads. Your best sex can be achieved easily by trying out some new styles. Lucky for you, the internet is full of great sex positions ideas. We have tried to pick a few that we think are the best, and will drive your clients insane. Let's get into it!
1. Missionary
At times, there is no point in complicating things. Easy does it at first some say. Missionary is a classic style that almost everyone is conversant with. For some reason, missionary often is underrated. It is a simple style where the client is on top. That doesn't mean that you can't take control of things. You can use a technique to modify and position your lower torso some inches higher. A pillow beneath the butt works like magic. This way, the client gets to feel every thrust he puts in. Also, you get to feel immense explosions of pleasure. It's an easy style to work around with and build on.
2. Flatiron
Here, you lie face-forward on the bed, and the client gets on top. Sliding a few pillows beneath your pelvis raises the body to a superior position. Also, putting your legs together tightens things which makes him enjoy every bit of it. It's an easy move that requires little effort but has a lot of pleasure attached.
3. Doggy style
Another common style but with uncommon results. It's quite self-explanatory. You just have to kneel with your palms flat on the bed and let the client slide all the way in. The best thing about this position is that it doesn't call for much flexibility, and in the end, you'll have your g-spot shattering with pleasure. His penis also gets to feel every curve of your heavenly walls.
4. Legs over the shoulders.
The pleasure the client can derive from this is unmatched. Although it requires some flexibility, it isn't rocket science either and is elf-explanatory. You lie on the bed and place your feet over his shoulders. The client gets a great feel of the vagina, and also, you get to experience a massive rush of pleasure. You could get lucky and get gushing orgasms.
5. Reverse cowgirl
Another classic sex style that will leave him asking for more. Here, you get on top, but you don't face him. You get to straddle the client while facing the opposite direction. You can spice things up by doing it in a squatting position (he will love it!). You both get to feel insane sensations and also, you have all the control.
The above styles are the classics. They are easy to do and will work the magic. Remember always to use adequate protection and above all, whether you're one Naughty Ads' Canberra Escorts or from anywhere in Australia or New Zealand - enjoy yourself!
No comments yet. Be the first to leave one.