Dos and don'ts of escorting
Share
Written on August 27th, 2020 by
Naughty Ads
Updated August 27th, 2020.
Viewed 856 times.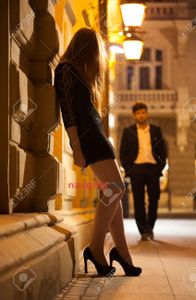 There are a few things that you should keep in mind when meeting a client. As one of the professional Sunshine Coast Escorts, you must aim at creating a professional image from the word go. Besides the image, there is also your safety that is in question. There are some things that you must work on before meeting clients, such as screening. In some cases, this will be done by the agency. If you're one of the independent Escorts Sunshine Coast has on offer you would be performing the screening process yourself. Once you have been cleared and are good to go, here are some basic rules for your reference.
Let us take a look at the common Do's:
Be confident. The moment you meet the client, greet them confidently and professionally. Be straight to the point and be in control of the business situation like the professional you are. Also, don't be too serious with the client. In short, create a nice environment that will lead to good business.
Courtesy will always work! Many escorts believe that you can make more from being a nice person than you'd make from being a good looking person. Try to exercise politeness, friendliness, and professionalism when talking to the client. Even if he is not being a gentleman to you, being nice is a plus on your side.
Keep enough quality protection, or rather condoms with you. At some point, you will meet stubborn clients that will ask for sex without protection. Never do that!
Stay incognito and keep your identity a secret. If it's possible, have a work cell phone number, and a pseudo name.
Try to be seductive. The whole point of these dates is sex and erotica. It would be pointless if you acted professionally without a touch of seductiveness. Satisfy his fantasies and fulfill his fetishes. Make him feel the worth for his money.
How about the Don'ts? Here are some of them:
Don't approach a client with an attitude. Avoid being too materialistic since it will make you look like a sex object.
Never get intoxicated with the clients. With this, we mean alcohol or any type of drug. Avoid drinking at all costs. Remember you are a professional.
Never discuss your personal or family life with your clients. Focus on the business that has brought you two together.
Never fall in love with a client. Avoid developing any strings towards them. Remember that sex comes with a lot of excitement, and you might get promised the world, which you likely won't get in return.
Never do overtime without extra pay. Remember, you are a professional, and every minute of your time has worth.
Never share your details with clients.
The above tips are just but basics, which are only a few selections from an endless list. We hope they help.
No comments yet. Be the first to leave one.