Escorting- how to prepare for a client
Share
Written on August 19th, 2020 by
Naughty Ads
Updated August 19th, 2020.
Viewed 829 times.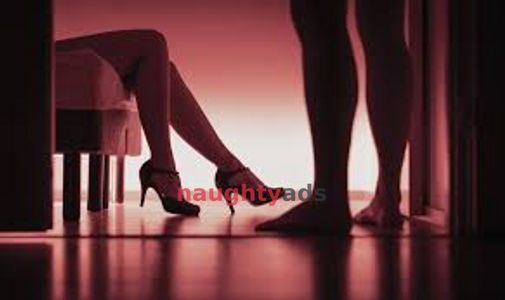 Escorting, like any other job, requires some time and steps to prepare for a "shift." The same energy you'd put in preparing for an office job is the same energy you should prepare for an escorting client. In fact, it requires more planning than most jobs. We talked to a few Gold Coast escorts on how they prepare for their clients. They admitted that it takes a lot to prepare, especially for a newbie. However, with time it becomes are normal routine that you can undertake in a flash. Here is how to prepare.
Say, you have a booking in an hour, and you just got home and are tired. How do you go about it?
Number one is to convince your mind that you have an important business commitment coming up. Considering you are tired, the chances of you canceling could be very high. Sit yourself down, take a deep breath and tell yourself, "I got this"- say it loud if possible. Grab a snack, maybe a chocolate bar, and munch as you figure out something to wear. If the client is coming to your place, take this time to do a quick makeover of your room. Dim your lights, vacuum, clean the hairs on the carpet, get some toiletries in the toilet, and fresh towels for the bathroom.
Now it's time to freshen up. Hop into the shower, and do a thorough washing of your face and body (let's face it - a smelly body would be a turn off). Once out of the shower you can do your hair, and moisturize your body and face. Apply a deodorant, but make sure it is not irritating. Keep your make-up simple and cute.
Prepare your escort kit. Gather all the items that you might need in your duty call. Condoms, sex toys, bathroom essentials, and any other item that works for you. If you are to heading out to a client's place, put on some nice erotic clothes. If the client is coming to your workroom, a nice lingerie set will do.
Figure out your safety process. This includes sexual safety as well as physical safety. For outcalls, figure out the safest way to get to the client's place. For in-calls, make sure some friends know you are about to have someone over-just in case.
By now, you are ready to head out or to receive your client. Just a reminder that great nutrition is a great way to prepare yourself. Most escorts on the Gold Coast prefer playing some good energetic music while awaiting duty. That is also a plus.
Lastly, enjoy your date!
No comments yet. Be the first to leave one.