5 must-have items in your escort kit
Share
Written on August 16th, 2020 by
Naughty Ads
Updated August 16th, 2020.
Viewed 830 times.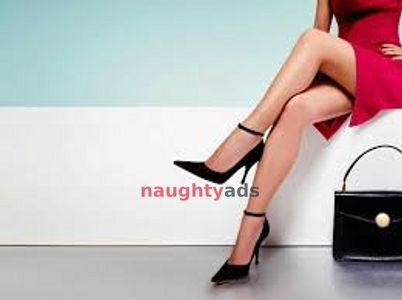 Quick question. Do you think you are an organized escort? The best way to answer this (of course to yourself), is to look at your escorting kit. What items does it have? Are the contents always helpful? It would not be very pleasant getting to a client, only realize you don't have something you desperately need. If you want to become one of the successful Perth escorts, you have to be organized. It would help if you had an on-call setup, that will always work for you. You don't need an expensive setup. The basics will always work. Here are five must-have items.
Condoms
Generally, this is quite basic, and something any serious escort should have at hand. Remember that your well-being comes first, which makes it paramount to protect yourself. Make sure your bag never runs out of rubber. If it's possible, have three different sizes of these valuable tools. It would also be better if they are non-latex, the reason being that latex can be irritating (not to everyone though). Make sure you have small size condoms, to take care of clients with smaller pricks. Also, have some large and extra-large ones as well for the big boys. At least three condoms of each size will suffice any needs.
Lube
Lube will come through for you to make sex easier and less painful (sex should not be painful). Get yourself some water-based lube. Preferably, a non-stick type will do since it won't need you to keep reapplying. Also, make sure that what you get won't react with your vagina. Lastly, get it in a small bottle. When in smaller bottles, it becomes easier to apply with one hand, especially when in those kinky positions.
Massage oil
For longer calls of duty, this is a must-have. PRO TIP! Massage oil is a great time-waster and comes in as a nice excuse to lay down. That could be helpful, especially if its a workday where you're quite tired. Get a nice smelling oil, but make sure that it's compatible with the condoms you use.
Sex toys
Toys are not basic, but they could help you spice things up for better ratings and, of course, bigger tips. Although some clients won't ask for toys, its important at equal measures to have some in your kit for the rainy days. The most important thing to remember is to let the use of toys be the client's choice. A simple vibrator or a jelly dildo would do.
Clean up essentials
This is a must-have. They include wipes, tissue, sponges, and napkins. Wipes are important, especially for quick clean-ups. Nice smelling baby wipes would do. They are cheap, nice-smelling and very convenient. A towel in your bag is not advisable at all. The disposables always do the trick.
There are so many of these things that we can't exhaust in a sitting. Think about yourself and past duty calls, and you'll get an idea of how to organize your kit. Good luck!
No comments yet. Be the first to leave one.