Pro Dressing Tips for Classy Female and Trans Escorts
Share
Written on July 12th, 2020 by
Naughty Ads
Updated July 13th, 2020.
Viewed 829 times.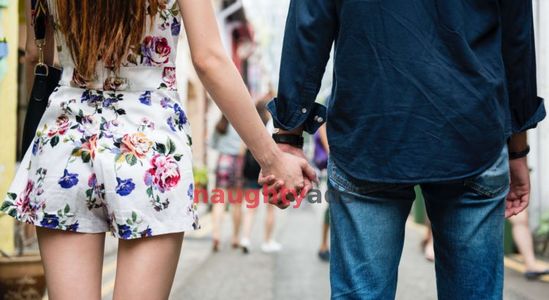 One of the most critical aspects in the escorting industry (or any industry for that matter) is the first impression. The image of you that you portray to the client speaks volumes. When we talk about your image, it's your appearance, your style and dress code that's in discussion. Think of this as a simple first date. How would you feel if your date turned up in just some "average" styled clothes? That would be an outright turn off! If you are looking to become one of the more professional Perth escorts or Melbourne escorts, take a seat and join us for this how-to. You should, no, you must, know how to play around with your fashion. Here are some dressing tips tailored to you.
Never turn up for dates in sweatpants. If you are a professional escort, you should all sweatpants from your wardrobe (literally). Disregard this tip of course if the client specifically requests them! Turning up in sweats for work is a turnoff. It makes the client feel like his hard-earned money is just about to go down the drain. Instead, choose a cute dress (preferably a short one) and make sure it fits just right on your hips.
Avoid perfumes! Although most of the time this isn't an issue you must keep in mind that some perfumes are quite strong, and a client could be allergic. Unless it's a regular client that you have interacted with before and you know him better, avoid turning up smelling strongly of perfume. Instead, gentle smelling perfumed lotions work like magic.
Keep your nails to a short length. However, don't trim them completely (just in case the client likes nails deep in his or her back). Get a nice manicure or do pop on some polish. Besides being part of a good hygiene routine, well-manicured nails boost an escort's image.
Next, let's talk about shoes. Not to speak badly of them, but we think flat shoes and sneakers are not sexy at all - in the escorting context of course. Remember, the bottom line of escorting is sexiness. Therefore, try to wear some cute shoes. Invest in some good looking sexy heels. Tip - make sure you're very comfortable (heels can be very tiring) so it might be best to change between more comfortable footwear into your heels.
Make sure that whatever you wear blends during your date. Avoid wearing clothes that will make everyone stare - just 95% of people is enough :p. Whatever you wear, make sure that it doesn't attract too much attention. Again, this is a tip for first dates - with 2nd dates and beyond go with the clients preference if they have one. Think about the occasion in which you'll meet your client. Choose a style that matches to that event or moment. For example, if it's a social function, a nice dress and heels would do. Just make sure that the dress displays some sexiness and sultriness and, at the same time, leaves something for the imagination.
There is no formula on how an escort should dress to impress. The most important thing to remember is that what works for someone else might not work for you. It might but likely not everytime. To that point, know what works for your body and accentuates your individual attributes. Remember that you're a professional and so wear what you choose with a smile and confidence!
No comments yet. Be the first to leave one.