Becoming A Professional Escort - Pro Tips
Share
Written on July 9th, 2020 by
Naughty Ads
Updated July 12th, 2020.
Viewed 818 times.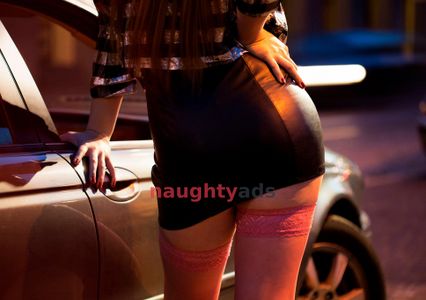 Living what some might describe as this "alternative" life of escorting can be intimidating. To be honest, it isn't for the faint-hearted. It requires a resilient character, and it helps immensly if you love your work. There are many proud escorts - whether they are part-time students, businesswomen, mothers or carers and escorts in Darwin or Alice Springs escorts or from anywhere in Australia the desire is to use escorting to create a comfortable, healthy life. So how does one make the most of their escorting careers? It won't be easy, however, with a few helpful insights, you can soar to great heights in escorting. Here are a few pro-tips if you are looking to become a classy escort.
Number one is to protect your identity and privacy. Unless you want everyone knowing what you do, never use your real name in this business. Come up with an enticing working name that will match your character. Also, decide on whether you want to share photos that disclose your identity. Remember that the moment your face gets out there it will be difficult, if not impossible to undo.
Number two is to have a separate phone for work purposes (escorting and sex work is real work!). It would be easier if you purchased a cheaper phone so that people don't get your personal number. If you do that, you will be able to avoid weird phone calls at unexpected moments. It would also be easier to remove your profile when it comes to time to calling it quits (it's possible this never happens of course!).
Always be vigilant and watch out for warnings and trust your gut instinct. Not all clients will be after your services and its possible that clients may have malicious plans. In case you meet up a client at their private place, get there earlier and familiarize yourself with the surroundings.
Always put your personal health as a top priority. In escorting there will always be those who ask you to do sex acts that are outside your comfort or advertised zone. If the client insists on having unprotected sex, it's better in the long run to not take the offer. Choose your safe sex protection devices wisely. Remember to choose a brand that works best for you as some brands can have a different feel or could have unwanted effects like irritation. Remember to do regular tests at a health clinic. Click the link for a complete list of sexual health clinics for sex workers in Australia. If you're affiliated with an escort agency, regular tests are mandatory.
Lastly, avoid alcohol and any other intoxicatants. Having an intoxicant in your system may make you lose control over the situation. Avoid offers of drinks from not well-known clients and if applicable to you make it clear to the client that you don't want any drinks or drugs in your business.
Escorting tips cannot be exhausted in a five-minute reading. There is a lot to learn in this profession. The most important thing to remember is always to stay professional and not let anyone stop you from doing what makes you happy! Good luck with your adventure!
No comments yet. Be the first to leave one.