Do's and Don'ts When Booking An Escort On NaughtyAds
Share
Written on November 14th, 2019 by
Naughty Ads
Updated July 30th, 2020.
Viewed 950 times.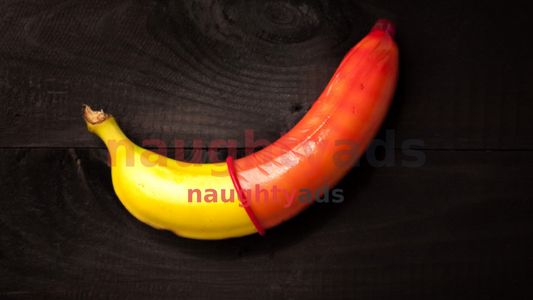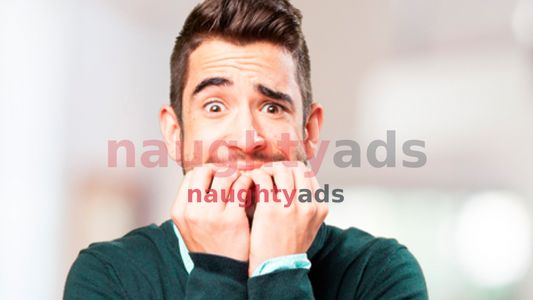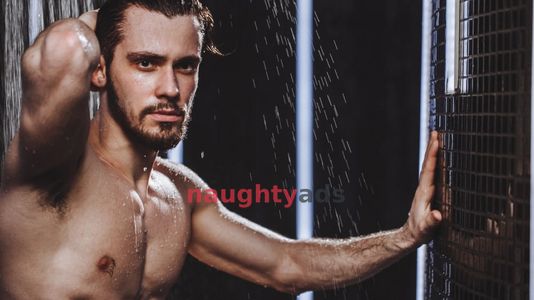 At NaughtyAds we love connecting Australian Independent Escorts and Adult Service Providers with respectful, kind and courteous punters just like you around the country as well as to those travelling to Australia for business or pleasure.
When Booking an Escort anywhere online and even more importantly when they are on NaughtyAds, we want to make sure that our escorts access the best punters they can. We therefore want to help you get the most out of your experience using our website by understanding what to do and what not to do when booking escorts.
1. Your Hygiene
Imagine you're on a date with a really sexy someone; you're laughing and smiling at each other and giving them the hint you want a lil' extra… then they open their mouth to say something or to kiss you. You're hit hard with their bad breath and…
Feeling instantly turned off?
It's the same the other way around: your Independent Escort or Adult Services Provider cannot wait to feel your mouth over them, but if they get a whiff of your bad breath then you've just made it really hard for either of you to relax into the moment and go at it like rabbits.
So…make sure you brush your teeth properly (especially if you smoke a lot or you just ate some onion or other similarly pungent foods) and Invest in great dental care products and you'll be fine. Take care of your hygiene because the Escorts and Adult Service Providers are going to be the hunk or goddess of your dreams with incredible hygiene to please you.
This should go without mention, but don't forget to take a shower before you meet that Male Escort, Female Escort, or Trans Escort you just met on NaughtyAds; comb your hair, and wear new clothes if you've just returned from work or the gym.
Look at yourself in the mirror and ask this question: would you get down and dirty with yourself?
If the answer's yes, you're good to go!
2. Slip It On Or The Whole Thing Is Off
Yes, we are talking about condoms, rubbers, duffle bags. No matter the size of your johnson, the expectation for Independent Escorts is safe sex equals great sex.
There are many different condom brands out there that promise you the real feeling as if there's nothing on your willy. Some varieties also enhance sensations. So… don't beg for sex without a condom if it's not on the menu and definitely DO NOT take the rubber off during your session because this could be illegal and will land yourself on the blacklist IMMEDIATELY.
What is the blacklist?
Australian Independent Escorts and Adult Service Providers protect themselves and each other. You may not be aware of this or realise but there is a list out there for sex workers to access that helps them identify who is a problem punter and who is not. It can be called a blacklist or and is often referred to as an ugly mugs database.
3. Do Not Waste The Time Of Escorts
If you are about to write a novel via SMS or EMAIL to your Escort and that reads more like you're submitting a feature story or an article for a writers convention, you might have already lost their interest. Escorts are going to label you as a time waster if you write long essays, so keep it short sweet to the point.
Best way to contact an Escort:
Contact an Escort in Australia, tell them what you'd like and if they agree with that you'll confirm a date and a time. The next part is simple - get ready for the naughtiest time of your life. If you had an incredible time always remember to send your Escort a text message or an email with a couple of emojis and maybe add a heart too! You can also write about your experience by leaving a review on Naughty Ads.
4. Don't Be A Rock. Let Your Unique Self Shine
Rocks just kind of sit there and have no life to them, so you might want to be a little more energetic and lively with your Australian Independent Escorts so you can build a connection with them. Avoid being too quiet and always tell the Escort what your hobbies and insterests are.
Being open with your communication with an Australian Escort will help them help you have a night or a day you will never forget, for all the right (and of course the naughty) reasons.
We'd also like to let you know as a punter, if you are there just for the jabby-jabby and hanky panky part and no 'tell me more about you' fun then that is fine but consider the stepping out or shell and making a connection as it can make for a much more gratifying experience.
5. Don't Freak Your Escort Out!
What's this you say? You are probably scratching your head thinking what on earth are you talking about Naughty Ads? However; some people are more naturally anxious and shy then others. This can be true of punters but remember it can also be true for your Escort - we're all the same.
If you're prone to be shying or reserved - tell your escort about this before you book them as they can then touch you in all the right places and say all the most amazing things to help you relax and feel more comfortable.
6. Rules Are Not Made To Be Broken
When you book an Independent Escort in Australia, they all have their own particular roles to make sure you both have an incredible time together. No matter how naughty things get or how hot the heat turns up you need to respect their instructions for everyone's enjoyment.
Be sure you know what the rules are, what the safe words are and any other things the Escort has told you about their do's and don'ts with their clients. If you do not understand them, you can always feel free to ask them again so they can tell you more about their rules with patience and understanding.
7. Respect each other's physical and sexual limits
There's a good chance that the Australian Escort you book on Naughty Ads will be able to perform all those moves you see in the X-rated movies you are hiding under your mattress!
However, you need to respect your Australian Escort boundaries and physical limitations and never expect more than what they've told you they can provide you during your time together. If you ask nicely before booking an escort, that provider may agree on doing rougher and kinkier things with you but don't just assume.
No comments yet. Be the first to leave one.