7 Tips On Texting Australian Escorts for Bookings
Share
Written on November 5th, 2019 by
Naughty Ads
Updated November 5th, 2019.
Viewed 970 times.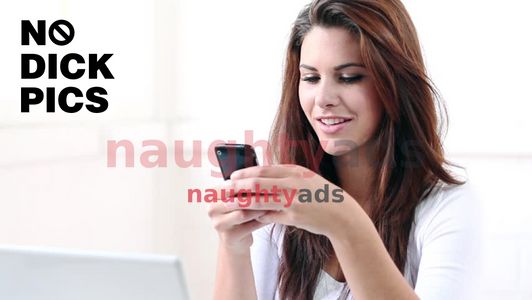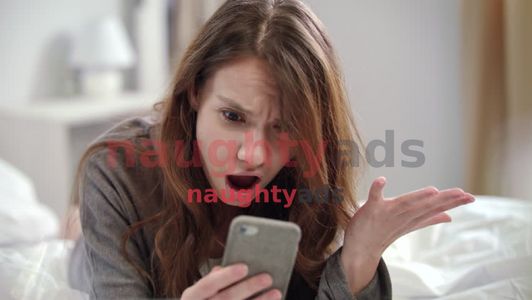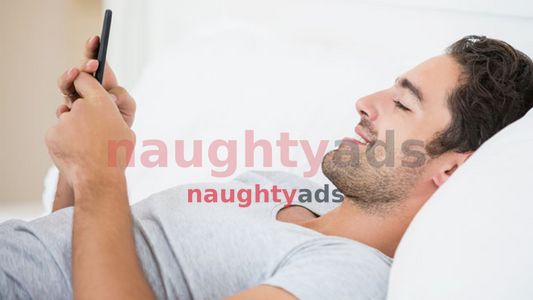 At NaughtyAds we know first impressions always count and when Punters are looking for the hottest Independent Sex Workers in Australia on NaughtyAds we want to make sure they get as many bookings as they want, without upsetting Australian Escorts via SMS or Email.
In this blog we are sharing our 7 Tips on How to Text and Email Australian Escorts for Bookings whether its for companionship or something a lil more naughty!
1. Never Ask For An Address First!
Chances are you probably wouldn't give your address to someone who just walked up to you on the street that you'd never met before. You would refuse to give this information out and walk a little faster down the street away from that creep!
Most Adult Service Providers in Australia and Independent Australian Escorts will want you to confirm your booking before they provide sensitive details such as their address when you are looking to make a booking.
As part of most screening processes, an Australian Escort or Australian Brothel will ask you to provide your email address, name and a couple of other details as they feel necessary to ensure the safety of their Australian Companions and Australian Adult Service Providers.
Be ready to provide these details and you will have an address much faster.
2. Respect All Instructions
Whether you are booking your naughty experience with a Male Escort, Female Escort or Transgender Escort, each one will have some simple instructions they would like you to follow to make your experience the best they can. Some even have preferred methods of contact, so don't frustrate them by contacting them in other ways if they prefer a certain way.
For Adult Service Providers the generally accepted method of contact is email, text message, online forms, or phone call. It is also important to keep in mind that most Independent Escorts in Australia will not answer a private telephone number, so if your number comes up 'unknown' they will not answer.
We asked our Australian Escorts and Adult Service Providers why the prefer to receive sms and emails and primarily it is because they may be in public where answering your phone call may not be the most appropriate thing for them to at that time. They may be with their friends, with family or who knows - maybe even in Church!
3. Always Be Courteous and Polite
An Independent Escort will always respect you as their client especially if they are shown respect and you are polite and courteous with your engagements with them. If you are sending text messages like "hey babe, you keen?" or "what's doin'?" they may not reply.
We recommend that punters be polite and start with "G'day" or "Hello" (keeping it friendly) and should you want to know if they are available to meet with you always follow this up with something like "would you be available at X time today?" or "what days and times are you available to meet today?"
4. Ditch Words Like "Babe" and "Honey"
These words should only be used if you know each other well and the Independent Australian Escort is comfortable with you calling them these types of pet names.
If you have not established a close enough client-escort relationship with the Australian Sex Worker or Australian Adult Services Provider we suggest being polite and address them by their name until you know it's okay to call them pet names.
5. Tick Tock. Tick Tock.
There's nothing more annoying then waiting for a message from someone, especially if you can see a read receipt in iMessage. When an escort replies to your message it's best to reply as soon as possible, even more so when the Escort or Adult Services Provider has agreed to meet you at a certain time on a particular day.
A General Rule: if an Australian Escort or Australian Adult Services Provider has to wait more than fifteen (15) minutes for you to reply they will most likely block your number or take another booking - so be prepared to wave goodbye to that naughty Male Escort, Female Escort or Trans Escort you were chatting up - you just shattered your own dreams!
One final point on punctuality is that if you are not interested in booking the Australian Escort because you have changed your mind, always be polite and let them know (so you don't end up on the blacklist for being rude or labeled a 'time waster').
6. Always Read The Australian Escorts Ad Carefully
At NaughtyAds we have designed every Australian Escort Ad and Adult Service Provider Ad to be easily read on Desktop and Mobile to make your life easier when searching for the Sex Worker to fulfil your naughtiest desires!
Always carefully read details like price, what they are offering for your experience and never try and negotiate their prices lower than their advertised price. Also keep in mind that if they say they aren't into doing things like Swallowing, Greek or 69, don't try and convince them because that just wastes your time, their time and makes you look like a bit of a dick!
7. On The Topic Of Dicks. DON'T SEND A DICK PIC!
I think one of the number one tips we can provide to our punters on NaughtyAds is that if you are trying to entice our Naughty Female Escorts, Sexy Male Escorts or Kinky Trans Escorts by flashing your johnson, willy, wang or dick, you are setting yourself up for a lonely night!
There are still men (generally, as we have not had many complaints from our Australian Escorts about female clients showcasing their vaginas in text messages!) who snap photos of their penis and send them to escorts thinking that makes a good calling card. Wrong.
Send a dick pick and you will be blocked faster then it took for you to hit send on the photo, we recommend you save your genitals for the element of surprise when you meet with your Escort.
No comments yet. Be the first to leave one.