Avoid Making Mistakes As A New Escort on NaughtyAds
Share
Written on October 29th, 2019 by
Naughty Ads
Updated August 19th, 2020.
Viewed 851 times.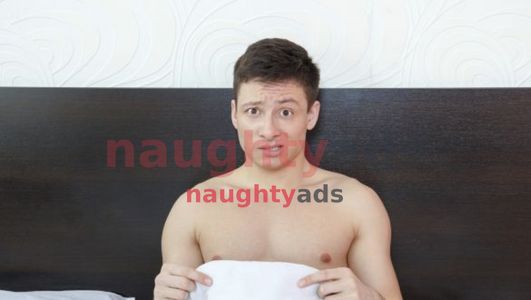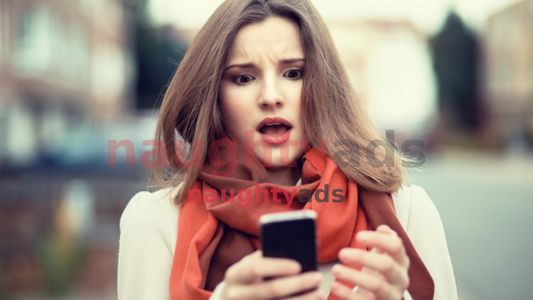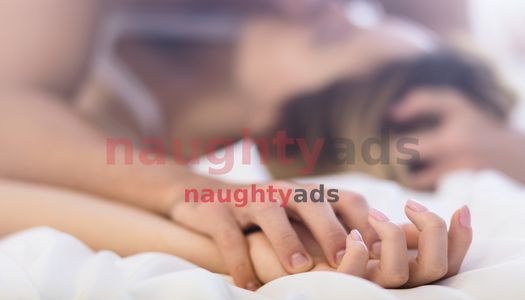 At NaughtyAds we know that mistakes tend to happen because we are human. As humans we aren't perfect and this is certainly true for escorts everywhere in the world.
It's important to remember not dwell on mistakes for too long and instead try and learn from your experiences both good and bad and ensure that you grow into becoming a better Australian Independent Escort.
You will discover in no time ways to not make repeated mistakes; but here is some tips and tricks to avoid unwanted situations (as voted by Escorts on NaughtyAds).
1. Screen With Care
Narcissism. It's a thing. And if you have not heard the word before or don't know what it means we suggest you to look up the meaning. There a lot of manipulative, aggressive and controlling men and women in the world; so you want to make sure you avoid having these people as your clients (especially your first!).
You want to stay safe, right?
In that case, never forget to screen your punters before you decide to meet with them. At the same time make sure that you explain the reasons behind your decision.
We recommend you always explain your reason for screening a punter, to the punter directly so you can put them at ease and so they understand they need to respect you as an Independent Escort in Australia or Adult Services Provider in Australia.
If a client refuses to follow your simple screening process we recommend that you stop talking to them and start your next conversation with another punter who values your safety.
2. Stop The Marathon. No Over-Working!
You're new. You're excited. You are horny and love sex . You want to accept every booking that comes your way because you want the money or you are looking to explore and experiment and build up your new and loyal clients list.
Imagine this: you wake up with a nasty headache, feeling like you're hung over, slightly depressed and exhausted and lacking the energy to eat, to walk or do anything you would normally do.
You need to take time out for yourself and maintain a good work life balance. That means taking the time to hit the gym or go shopping, get your nails done or catch a wave at the beach. Whatever outlet you choose for relaxation, we recommend you take care of yourself and your immune system so you don't break yourself.
Your Health should always come first (even if you want to make as much money as possible), because you can do both without risking your livelihood or burning out before you have even started building your career as one of the Independent Sex Workers in Australia here at Naughty Ads.
We like to give advice that you should exercise around 3-4 times per week, get around 8 hours of sleep every night, eati healthy foods that are low in carbohydrates and low in sugars, drinking a little less alcohol then you would like to and relax with friends and/or family in your spare time so you can unwind and get back to knowing and respecting yourself.
3. Always Be Honest (No Lies)
Do you hate it when people lie to you? If you answered yes, then you can be sure the same goes for your clients too. If you are an escort advertising something different to who you are and what you do, get ready punters will find out and notify others through reviews or forums. Best to honest about your look and service offering to ensure the sustainability of your business.
Always be honest by including the correct and true details of how you look, how old you are, the type of personality and outfits you can cater to with your punters. If you say you are the girl-next-door type with a flirty side and size 6 body with a bubble butt; you better be the real deal in the flesh when you meet face to face with your client. Otherwise your client will refuse to give you a donation and leave, and may write a negative review on NaughtyAds about their experience for other punters to see (as well as other sex workers).
4. Sexual Health In Check
Your body is your money maker so making sure you get regular health checks is very important for Australian Sex Workers and Adult Service Providers in Australia.
STD's are no joke. If you get an infection, you will be forced to stop work for up to two weeks and if you continue working and a punter gets sick and can trace it back to you - you can not only lose your Sex Workers License in Australia but you can also get banned from Brothels in Australia too.
We recommend for your own safety and sexual health, to always visit your clients with condoms and lubrication. If your client refused to wear a condom (make sure they have covered your travel to and from) and leave if they insist; because no glove equals no love.
5. Friends or Lovers? Neither!
Starting to get regulars and repeat clients? We are really happy for you! But don't start making assumptions or start putting them in the friend zone. After all, as an escort you are offering companionship in exchange for a financial contribution, because clients seek your talents.
So when you are working with your client, consider not over-sharing your life story, or your personal issues or problems, because it's likely they don't have interest helping you move home or fixing the tyre on your car.
Experience has also taught us that it is best for Australian Escorts to remember that a client may ask you if you want to be their lover. Perhaps you were too friendly with them on your last booking? Always keep a certain amount of distance to avoid this from happening.
6. Get Yourself Repeat Punters
The key is to show attention to detail. Make sure you always provide a clean and welcoming location for every client encounter. If everything is clean, your clients favourite beverage is close by and you never rush them during their booking; your Punters are going to want to come back for more.
Punters of NaughtyAds have commented consistently on how punctual our escorts are and that they really appreciate it especially when providing pleasant outcall experiences for them so please continue to keep up the good work. We also recommend you continue to use the outfits your clients are dreaming of so you can give them the experience they desire most.
Caution: if your client gets violent or aggressive with you or they want something from you that you never agreed on before you arrived, we advise you to leave. As an Independent Sex Worker in Australia or Australian Adult Service Provider you are not obligated to work if you are made to feel uncomfortable or unsafe. Always respect yourself, your health and your boundaries.
7. A Short Chat Is A Good Chat
Our Australian Escorts have mentioned that some of the punters they experience try to keep them on the phone for a long time, talking dirty to them instead of arranging a booking. Do not fall into this trap because the punter is angling to get something from you at no cost; or is jerking off while they are talking to you (aka. phone sex).
Instead, keep your email conversations and telephone calls as short and to the point as you can whilst being as polite and courteous as possible. Of course, when your client becomes a regular you can be as naughty as you like but always remember to leave them wanting more so that keep coming back to you.
No comments yet. Be the first to leave one.