5 Things You Should Know Before Booking An Australian Escort
Share
Written on October 29th, 2019 by
Naughty Ads
Updated August 19th, 2020.
Viewed 820 times.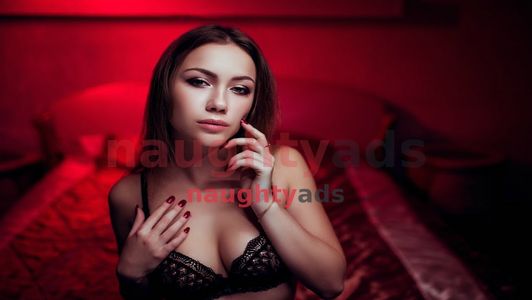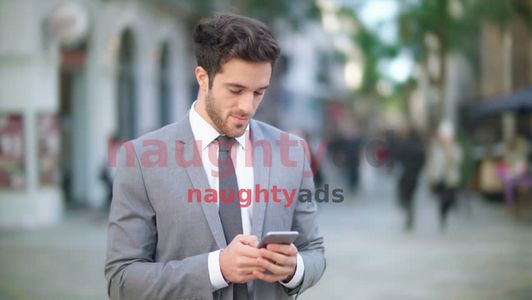 At NaughtyAds we connect punters just like you with the naughtiest Male Escorts, Trans Escorts and Female Escorts in Australia and we genuinely care about your experience and helping you find Escorts in Australia that are right for you.
It's not that surprising to us at NaughtyAds, considering that despite the world being much more connected with social media, dating apps and swinger parties across the country, people are actually feeling lonelier - that's because a lot of communication is done behind a screen!
Where has the intimacy gone? With the world becoming more and more connected globally behind a screen and at a touch of a button we are seeing people feeling lonelier because there is no human interaction without the buffer of a smartphone or keyboard.
Today's blog is all about helping you find intimacy and companionship with an Australian Escort. We are sharing five tips that you'll find useful so make sure you read these before start browsing some of Australia's hottest escorts right here on NaughtyAds.
1. Escorts are not Prostitutes
There is a big difference between hiring an Independent Escort and a Prostitute. While the road with both Sex Workers generally leads in the same direction (e.g. sex); their approach is very different and it is important that you approach them differently so you start things off on the right foot; and ensure one of the best and most intimate experiences of your life.
Prostitution is based on satisfying base desires and is connected to a specific social stigma; whereas Independent Escorts on the other hand are much more concerned with providing the connection that comes with dating, flirting and intimacy. Our Independent Escorts are the ones to contact if you want a nice evening out with someone who takes pride in how the present themselves and are generally highly education with university degrees and can hold intelligent conversation.
We have actually heard stories from our Independent Escorts and Adult Service Providers that they have clients who book them just to meet for talking and bonding without having sex!
An Independent Escort can be more selective of their clients, filtering out those clients they feel may waste their time or have unreasonable expectations, so expect a stricter code of etiquette when you engage them for their time.
We encourage you to be a little more coy about asking for sex from an Independent Escort and put in some effort by flirting with them and genuinely expressing interest; just like you would if you were asking someone out on a date. You will get so much further and have fun along the way!
It's always important to remember that Sex Work is real work and a real profession, so you'll need to respect that Escorts can deny meeting with you if they think you are not going to respect them so make sure you present yourself well and you'll be enjoying your date in no time.
2. Escorts Work Differently In Every State
While Adult Service Providers are not prostitutes, they're still considered sex workers and every state in Australia has different rules regarding sex work with some states requiring the sex worker to hold a license (just like drivers license); so they can jump into bed with you!
We recommend you do a little bit of research and make sure you know exactly what you are doing and be comfortable that it is whitn the law and customs of the state you are booking an Independent Sex Worker or Adult Service in Australia before you make the call.
3. Learn The Lingo and Your Dreams Will Come True!
We touched on earlier how Independent Escorts in Australia approach client booking enquiries with care and a code of etiquette at a level above prostitutes so getting to know the Escort Lingo will actually help you bring your dreams to life especially when you book an escort on NaughtyAds.
Chances are you have stumbled across terms INCALL and OUTCALL when looking for an escort who tickles your fancy. In most instances an INCALL means you can meet with the Independent Sex Worker at their address or another location where they will meet you for a booking. An OUTCALL means they will travel and meet with you (be prepared for an increased booking fee and to cover the cost of the Uber or taxi if the distance requires one).
Some new terms are starting to pop up online such as A-Level (this means the Independent Sex Worker is open to anal play, which seems to be all the rage in Australia), GFE (short for Girlfriend Experience) and one of the most popular PSE (Porn Star Experience).
If you get to know these basic terms above they will make your booking experience so much easier and the Independent Escorts will respect you much more because you know what to ask for and they will feel at ease messaging you back.
4. Increasing ad trust at NaughtyAds
At NaughtyAds we verify the phone number of every Independent Escort account to try to ensure that when you book an escort on our website, you are getting a genuine experience.
However, since we brought this point up, there are plenty of opportunities for you to get scammed on other escort directories and even from Adult Service Providers that have taken the time to build a fairly convincing website.
When considering to book an Adult Service Provider we urge you to think with your 'head' and pay very close attention to details you read so you make the best decision you can possible.
Here at NaughtyAds we have introduced REAL CLIENT REVIEWS, where we encourage people who have booked a Male Escort, Female Escort or Transgender Escort on NaughtyAds to give their feedback about their experience. We check these reviews before we publish them to make sure that they are honest and real.
5. Finally, Be Naughty and Have Fun!
Now that we have shared a little more insight on how to make the most of your Escort Booking experience, all that is left to do is browse Naughty Ads - Australia's Naughtiest Escorts and Adult Service Providers and make a booking.
We know you'll have an amazing time with any of our Independent Escorts, so make sure that you take our advice and call or text them exactly as you would when asking someone out. Remember, they are professionals, so act in a respectful manner and arrive on time.
Once you meet your Escort how the day ot night proceeds is up to both (or more) of you. Make sure the communication is clear to ensure everyone is comfortable and can unwind and have a good time.
We encourage you to leave a review about your experience on the Escorts profile of the provider you meet This is a discreet and private opportunity for you to say thank you to the Escort. Who knows, you may even want to meet with them again and what a great way to start that great relationship with them by saying thanks!
No comments yet. Be the first to leave one.