Dane Masters
Share
Written on July 29th, 2022 by
Gaven Welsh
Updated July 29th, 2022.
Viewed 136 times.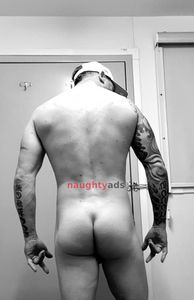 Hey ladies,
If you're looking for the perfect man that's down to earth but will absolutely arouse your senses and fulfill your fantasies, 6ft tall, smooth skin, well hung, thick, 8.5 inches for your enjoyment.
If this is your first time I understand you might have some doubts about me or the services I provide, it is understandable. The first time with someone new I always notice a certain level of guard up, I can guarantee you that you will fell comfortable within only a few minutes from the moment you meet me.
Remember I am here to please you, whether it might be a romantic date in your favorite place or having some wine in the intimacy of your apartment or hotel room.
Please feel free to contact me and tell me what you desire the most. Any kinky thoughts or needs that will make you smile. There is nothing more fulfilling and rewarding than see your smile and hear your laugh. I want you to experience something that you have always dreamed of.
Contact me to have a chat and let's see where we can take this.
I look forward to meeting you. xoxo
No comments yet. Be the first to leave one.