IS PORN RUINING YOUR SEX LIFE?
Share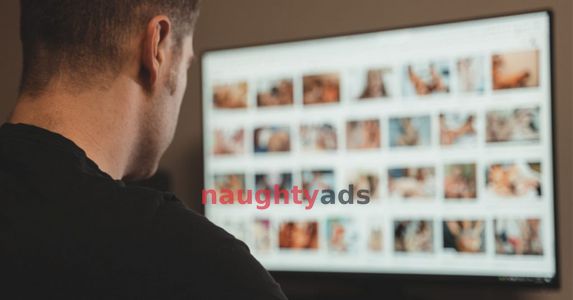 With more and more sites offering up a slew of pornography options and our consumption ever increasing, we examine the negative effects to watching porn.
[original link here]
Distorted Views of Consent
Adult performers are in complete agreement to all acts prior to filming to any scene. These discussions negotiate everything from the type of act, the duration, the intensity, with whom, where, etc.
Of course, this is not shown on film and viewers are not made privy to the fact that every action has been previously discussed and agreed upon.
Particularly with rough sex scenes or scenes depicting CNC ("Consent Non-Consent") it can be hard to grasp that what you see on the screen isn't "real". The performers haven't spontaneously started the act nor have they suddenly started enjoying the rough or violent action mid-scene, they are playing a part and acting out the scene as previously discussed and agreed upon.
Omitting the discussions and only showcasing the actions perpetuates the notion that a partner will acquiesce to sexual pressure eventually. Consent under duress is not consent.
Continuing an action until a partner tells you to stop puts the onus on the other person for stopping the action. Consent should always be given freely and enthusiastically.
Unrealistic expectations
Pornography trends tend to favour things to the extreme degree - super extreme busts, super large/long members, very muscular men, very petite ladies, very large ladies, etc.
As with physical characteristics of performers, a performance is also exaggerated for the enjoyment of viewers.
Male actors can remain erect for hour long intervals for scenes and stay erect between takes and as filming takes place. To put things into perspective, the average duration sex lasts for among the general population is between 5-10 minutes.
Female performers that specialise in things like squirting have several things in place prior to a scene and must ensure they are not dehydrated and have all the tools necessary to achieve the shot on film.
Anal scenes require a lot of preparation prior to shooting. Fasting the day prior and enemas are a regular practice in the industry to prevent any unwanted excretions on film, things that are not always practical in real-world scenarios.
Even with all these preparations and things in place, there can still be accidents or a star being unable to perform while filming - reshoots of scenes are not uncommon either.
We don't even begin to mention that a lot of the scenes shown in porn aren't actually pleasurable. The angles are designed for optimum view for the camera and not for the benefit of the participants.
Comparing personal experiences to pornography can lead to feelings of inadequacy, you may also start to feel disappointed and resentful towards sexual partners as you're expecting real people and experiences to be comparable to fiction.
Perpetuating Stereotypes
It is undeniable that porn perpetuates stereotypes.
All it takes is a quick scroll through porn sites and you'll notice the categories and corresponding images - busty blonde bimbos, submissive Asian women, sexually aggressive African men, etc.
People and personalities are more dynamic than the caricatures of themselves depicted in porn. Stereotypes create false expectations of other people's personality and interests which leads to many misunderstandings.
overall conclusion
If treated as is intended (as entertainment), porn is fairly harmless and allows you to see and explore things you would have otherwise not been aware of or have tried.
Porn should not be used as sexual education.
Consider how often you watch porn and how you refer to it in your personal experiences.
For more information: Consent and sexual expression workshops are available at our CLUB687 venue, hosted by a wide range of qualified sex therapists and professionals - for more information head to club687.com
Discreet gentlemen's club links
newcastle escorts - discreet sex blog - APPLY TO WORK WITH US
No comments yet. Be the first to leave one.