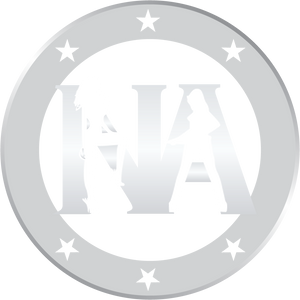 Tuesday
7:30pm - Midnight
Wednesday
7:00pm - Midnight
Thursday
7:00pm - Midnight
Saturday
12:15am - Midnight
Escort For
Women, Couples, Disabled
Ethnicity
Caucasian, European
In-Call / Out-Call
Out-Call
Sexuality
Straight (Heterosexual)
Last Update
November 29th, 2021
Hello
Im not sure what I can say to seperate my self from the rest but I promise you'll be comfortable number 1 and go at your pace. Nothing alpha male going on here, just a genuine experience with the boy next door. No faking or pretending , nothing can replace actual experience
First timers should always be feel comfortable and safe firstly, definately a no pressure feel to the atmosphere and only a pace that your happy with. First times always have a stigma of being nerve racking and rushed so i am determined to make it a memorable one.....
Are you suddenly single after a long term relationship and your missing the touch and hold of your partner laying in bed? I know the comforts of a long term relationship and everything thats felt in the aftermath so if your feeling lonely enough and miss those comforts and being held tightly but dont wanna go the whole way, well then this is perfect! I enjoy this as much as any other choice
An intimate or sexual experience or both? Whatever you chose comfort courtesy and pleasure are all my priorities > I wont interrupt a climax if time is running out , yes its business but some courtesy and lack of rudeness is what everyone can appreciate , nothing worse than getting reminded the clocks up when your almost done, it kills the experience in my opinion.
I really like to use the availability of a porn feed when available so highly recommended that you provide a source.
No 2 experiences are ever the same and each and every client is a genuine and unique experience
For those wanting more... I'm more than happy to get straight into the sheets. There is no time wasting. Any Sexual options naturally include oral and also intimacy and erotic as a tease is part of it . Look for boxes ticked below for what is included specifically.
Threesome - To re kindle that lost passion or simply a surprise - Either way it fuels a couples passion or re-ignites their passionate past, interaction and role playing between both partners while i play my part and steer it along .... Access to a porn feed on tv or ipad highly encouraged!
To be honest theres a few boxes with abbreviations i dont recognise but may have ticked them so ill cross that bridge when it comes ! lol
Cuddling Spooning Talking Kissing $ 40 p/h Or all at once
Sensual Massage $ 50 p/h As Erotic as you like - With Massage oil or Fragranced Olive Oil
Sensual massage with happy ending + $30 to cost of above - yes thats right, Offering what gals offer, Oral following the massage til climax
Sexual Experience $120 30-45 mins $200 60-75mins $500 For the Night > provided a shower is accessible
Threesome $300 Flat Rate For MF or FF Couples.
​​​​​This is not my first time so im never afraid to get a little personal- infact what led me to start again
pm me for quote on a BF experience with Ur plans
I'm located near western suburbs of Melbourne but happy to travel within reasonable distance or time (30mins or so travel one way)
Please SMS me and wait for a reply usually within the hour.
Short notice is fine if I can accommodate
Please let the advertiser know you found them on

naughty

ads
BBW
Costumes and role play
Dirty Talk
Escort
Full Service
Costumes
Overnight stays
Sex toys
Social escort
Overnight
Toys
Dinner companion
Role play
MMF
Brazilian
Due to state legislation I am unable to provide complete details of my services. You can contact me for further information.
Only punters can view this section. If you have a question for the advertiser, please contact them directly.
No reviews yet. Be the first to leave one.