Sensual Seductresses:
Female Escort Profile in Sydney
Russian Dolls Sensual Seductresses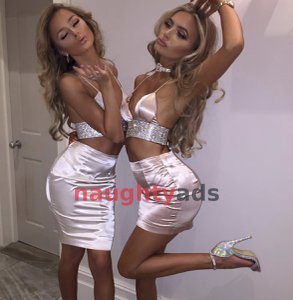 Name:
Sensual Seductresses
Last Update:
February 28th, 2021
Tall bisexual perfect body Russian Dolls
Sensual seductresses
Step into our world. Let us awaken you with a glance and intoxicate you with our touch. We can get lost in passion as we reach absolute ecstasy.
We are Sasha and Masha, The Russian Dolls, and we can't wait for you to meet us. You'll find us to be sweet and sensual, but with a wickedly dark side that comes out to play. Your eyes will trace up our long legs, over our curvy hips and toned stomaches up to subtly enhanced breasts. You might linger on our luscious lips for a moment before losing yourself entirely in our eyes – the kind that make you feel like you're the only one in the room.
Take us to dinner. Our extensive education will have us swept up in conversation at any table.
Take us for drinks. Our cheeky sense of humour will have our stomachs aching from laughter by the third glass.
Take us on holiday. We are constantly craving travel and adventure, so much so that we feel most at home when I'm somewhere else.
Take us to bed. Let us come alive. From romantic intimacy to primal passion, there's nothing we love more than exploring our sexual side. Let us show you the heights of our desire.
$750 per hour PSE
Welcome to the world of Russian Dolls - we can't wait to play...
Xoxo Sasha and Masha
Please let the advertiser know you found them on Naughty Ads.
Only punters can view this section. If you have a question for the advertiser, please contact them directly.
No reviews yet. Be the first to leave one.