🍑💦💋AUSSIE Letta - wild, Sexy, Erotic, TANTRIC, Sensual
💦🔥💋 AVAIL NOW- ONLINE CAMMING, DISCREET INCALL & OUTCALL - BE WORSHIPPED AND PAMPERED BY LETTA | Sexy | Sensual | tantric | naughty fun
| | |
| --- | --- |
| Monday | By Appointment |
| Tuesday | By Appointment |
| Wednesday | By Appointment |
| Thursday | By Appointment |
| Friday | By Appointment |
| Saturday | By Appointment |
| Sunday | By Appointment |
| | |
| --- | --- |
| Sexuality | Bi (Bisexual) |
| Gender | Female |
| Category | Escorts |
| Age | 35 |
| Height | 163cm |
| Weight | 55kg |
| Body | Curvaceous, Hour Glass |
| Bust | B Cup |
| Dress | Size 10 |
| Ethnicity | Caucasian, European, White |
| Eye Colour | Hazel |
| For | Men, Women, Couples |
| Hair Colour | Blonde |
| In-Call / Out-Call | In-Call, Out-Call |
| Languages | English |
| Virtual Services | Live Cams, Phone Sex, Sexting, Pics, Video Chat, Videos, Used Panties, Dick Ratings, Jerk Off Instructions |
SWA SWA 13897 XE.
Ad ID 61291.
Updated November 30th, 2023.
Viewed 33206 times.
⭐⭐⭐⭐⭐ DISCREET INCALL, PAKENHAM and Melbourne with adequate prior notice LIMITED SESSIONS AVAIL ⭐⭐⭐⭐⭐
ARE YOU...
💦Looking for a woman who loves it just as much, if not more than you?
🔥Want to experience something different that is exciting and passionate?
❤️With someone who can hold you and engage with you in wild, pure, primal, presence and heart?
​​​​💋Want to experience deep intimacy, be pampered and worshiped, by a very sexy, real woman who knows how to treat a man and honour his masculinity?
🍑Then I'm your queen, GET IN TOUCH! - Let's go on a lusciously sensual adventure together.
⚠️IMPORTANT INFO
Rates are not negotiable. I provide a high quality, premium service that is memorable and will leave you feeling like a blissfully satisfied, pampered, sexy, King. It's deep, primal, intimate, affectionate, unbridled lustful desire, you cannot find it anywhere else. It's not for everyone, cannot be churrned out in high volume so spaces are extremely limited.
Deposit Required for every booking, There are no exceptions to this rule therefore please ensure that you're okay with this prior to making contact. Acceptable methods of payment for deposit include BEEM, Payid, direct cash deposit into aussie bank account, Bitcoin
Balance to be paid immediately upon arrival via the following methods:
CASH (PREFERRED), PAYID (must be INSTANT, (5% surcharge applies)), Beem (must be INSTANT, (5% surcharge applies)) Crypto (5% Surcharge)
SERVICES INCALL RATES
Girlfriend Experience: This is the standard service and is anything but standard. It's wild, very sexy, sensual, affectionate, playful and fun. Lets talk about what you'd like to experience, or allow me to treat you to an unforgettable experience of luxurious pleasure, using my highly attuned senses to ensure you are blissfully satisfied.
BASE RATES
45m - 700
1h - $800
1.5h $1300
2h - $1400
3h - $1800
Tantric Experience: $1550 for up to two hours (2 hour experience)
Pornstar Experience: Rate $1000ph and is all inclusive
Couples: Rate $1230ph and is all inclusive
BDSM - Domme Service: from $800ph
*All inclusive meaning, everything is included and there are no charges for extras
PAYID OR DIRECT DEPOSIT WILL BE REQUIRED FOR ALL BOOKINGS
Balance of rates to be paid via cash immediately upon arrival. Please ensure you make payment quickly so that the fun can start!
If booking exceeds allocated time, additional costs will apply. To be discussed with Letta
Rates are not negotiable
CALLS FROM PRIVATE NUMBERS WILL NOT BE ACCEPTED
To book text your name, location (suburb), service type, session length, preferred date/time and selfie. Please book well ahead if possible or try to allow at least 3 hours notice.
This is a premium outcall service, incall also available regularly. Letta does not do car service
Girlfriend Experience
This is the standard service and is anything but standard. It's wild, very sexy, sensual, affectionate, playful and fun. Talk to Letta about what you'd like, or allow her to treat you to an unforgettable experience of luxurious pleasure. Letta will use her highly attuned senses to ensure you are blissfully satisfied.
Contact Letta today to treat yourself to a high quality, sensational experience that will surpass your expectations. You can express yourself, explore your desires and indulge in your naughtiest fantasies. There is no judgement, no expectations and no pressure with this cheeky little brat Letta, who is always excited to see and play with you. You will be left feeling relaxed, confident and content.
Tantric Experience
This is a deeply sensual, meditative experience with a focus on sexual connection that allows you access to deeper levels of feeling, sensation, and energy, celebrating the sacredness of our bodies and desires while bringing a quality of mindful awareness to the shared expression of pleasure.
Tantra can help you learn more about who you really are, release blockages around connection and sex unleashing the transformative power of your erotic energy and leading you to some of the most soul-shattering orgasms ever. Through this approach, sensuality also becomes a doorway to more presence in other areas of life.
Letta, with her deeply intuitive nature and ability to maintain presence will facilitate a Tantric experience that is tailored to your needs and intentions.
Porn Star Experience
This is a very raunchy, high-energy experience, that gives you the freedom to express your naughtiest desires. It's hot, primal and lots of fun.
This experience will be tailored to your desires. Talk to Letta about your fantasies or let her facilitate a unique and unforgettable experience for you.
Couples
Letta loves working with couples, she is a master of conscious relating and will work in a way that enhances the couples intimate connection, while brining a lot of energy and fu into the experience and ensuring that both partners are excited, desired and experience sublime pleasure in a relaxed and non-threatening way.
BDSM - Domme service
Tailored specifically to your needs and desires. Letta is a firm but friendly Domme who facilitates a safe space where you can explore and indulge in your kinkest desires. Text Letta to discuss your Kinks and service rates from $500ph
Contact for other services including
Online/Virtual services (phone or video chat, Sexting/Texting, content creation, Onlyfans, Snapchat, Virtual GFE subscription
Social/Travel/Dining Companion - if you're looking for an inteligent, fun, elegant, attractive and sexy social companion, then Letta is your girl! Contact Letta to discuss your requirements and rates
Cuddle Companion - Intimate, gentle, and nurturing, Lettas experience as an energetic healer and bodyworker enables her to facilitate a warm, safe and healing session where you will be held both physically and emotionally within her kind and loving embrace.
Swingers party date/companion - be the most popular person at the party when you turn up with the gorgeous, fun, wild and sexy Letta whos always brings life to the party
Exhibitionist/Vouyer service - Letta and her bi-sexual, well hung lover Mike will get wild for you while you relax and enjoy the show, or you may prefer to be the director and give the sexy duo instructions that they will execute for your viewing pleasure available for outcall visits or online service
Sexy Couple - Letta will bring Mike her sexy, bi-sexual, well hung and talented lover for a sensual, erotic, wild and raunchy, swinging good time available for couples, singles and parties
Much more.... Want something that is not on this list? Get in touch
Read More
W. Yarra Junction
best God dam half an hour blow job I've ever had in my life. Looks better than her pictures. Perfect pussy. Super nice and inviting. Absolutely gorgeous woman :)


F. Knox

I had the best time and have replayed things in my head every day since. Things you did were so generous and pushed my sensibilities and i cant wait to see you again. I couldn't get enough of it all and you.


J. Cranborne

"OMG so fucking sexy"
 

D. West Melbourne

"I've had sex with a lot of women, and I can say with certainty that this is the best sex I've had in my entire life"


K. Mornington

"Letta, I love your vibe, it's raw, uninhibited and you're one very sexy lady, thanks for another unforgettable evening"

 
J. Malvern

"Letta, you have ruined me for anyone else. Sex with you is so intense, sensual and seductive"

| | |
| --- | --- |
| Starting Price | $700 |
| Hourly Rate | $800 |
| Online Services, Camming/Video Call, Sexting, Snap, whatsapp 10min | $60 |
| Online Services, Camming/Video Call, Sexting, Snap, whatsapp 15min | $80 |
| Online Services, Camming/Video Call, Sexting, Snap, whatsapp 20min | $95 |
| Virtual Girlfriend, Weekly Video Call (20m) 2 x custom videos, 5 x (10min) of Phone call/snap/whatsapp/sexting per week | 200pw |
Please let the advertiser know you found them on
NAUGHTYADS
BBBJ
BJ
CIM
COB
Costumes and role play
DFK
Doggy style
Gagging
Happy ending
Kissing
Masturbation
Mutual French (oral)
Mutual natural oral
Sexy lingerie
Sexy shower for 2
Spanking - On you
Cuddling and Touching
Dirty Talk
Mutual Masturbation
Teasing
Escort
Erotic Relaxation
Full Service
Massage
Full Body Massage
Affectionate cuddling
Affectionate kissing
Anal play
BDSM
Couples
DATY
DP
Fire and ice - hot and cold BJ
GFE
Light bondage
Maid
MFF
Multiple positions
Nurse
Overnight stays
PSE
Rimming
Secretary
Sex toys
Social escort
Overnight
Passionate Kissing
Toys
B & D
Bondage
CBT
CIMWS
COF
DDP
Dinner companion
Erotic sensual massage
Full oil massage
Greek
Light spanking
Pearl Necklace
Rimming - On me
Role play
Bi twin (double)
FK
Golden Shower - On you
HJ
Natural oral
Prostate massage
Strap on
Foot fetish
Fetish
MILF
Nipple Manipulation
Sissy Play
Facial
Rimming - On you
Filming
MMF
Photography
PSE - With filming
Slave / Sub play
FFM
Relief
Intimidation on You
Italian
Squirting
Wax Play
Latex / Leather Worship
Tantra
Travel Companion
Due to state legislation I am unable to provide complete details of my services. You can contact me for further information.
Only punters can view this section. If you have a question for the advertiser, please contact them directly.
She so professional and friendly
She is nice person you have to see her mate honestly 💦
Questions NOT to ask an escort - P2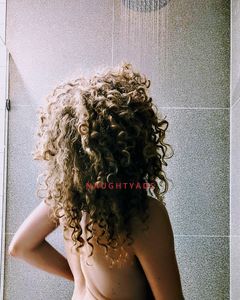 Who's better?
Engaging in a conversation with an escort about whether you are the best client she has is generally considered inappropriate and can lead to several negative outcomes. Here are a few reasons why you should avoid asking such a question:
1. Respect for privacy: Escorts value their clients' privacy and confidentiality. Asking about being the best client implies prying into personal matters that they may not wish to discuss. Respecting their boundaries and maintaining discretion is essential.
2. Professionalism: Escorts maintain a professional relationship with their clients. Discussing personal rankings or comparisons can compromise the professional atmosphere and make the encounter uncomfortable or awkward for both parties involved.
3. Objectification and competition: Treating an escort-client relationship as a competition for being the "best" can objectify the escort and undermine the mutual respect required for a positive interaction. It's essential to approach the encounter with empathy, respect, and a focus on shared enjoyment rather than comparisons.
4. Unrealistic expectations: By seeking confirmation that you are the best client, you may be setting unrealistic expectations for future encounters. Each client is unique, and personal preferences, chemistry, and compatibility vary. It's healthier to focus on building a respectful and enjoyable connection rather than fixating on rankings.
5. Impact on self-esteem: Asking such a question may be an attempt to seek validation or reassurance. However, the answer may not always align with your expectations, potentially affecting your self-esteem or causing unnecessary comparison and insecurity.
It's important to treat escorts with respect, dignity, and professionalism. Building a positive connection based on clear communication, boundaries, and shared enjoyment is key to a mutually satisfying experience.