Catalina
Catalina Diez - marvellous mixed-race lady. GFE and BDSM
Wednesday
10:00am - 8:00pm
Thursday
10:00am - 8:00pm
Saturday
10:00am - 8:00pm
Location
Springdale Heights, 2641 NSW
Sexuality
Straight (Heterosexual)
Body
Hour Glass, Petite, Toned
In-Call / Out-Call
In-Call, Out-Call
Languages
English, Spanish, French
Last Update
July 4th, 2022
FINISHED FOR TODAY.
DON'T BE A PEST. CONTACT DURING BUSINESS HOURS ONLY
FINISHED FOR TODAY.
DON'T BE A PEST. CONTACT DURING BUSINESS HOURS ONLY
______________________
I'm Catalina (Cat), a petite mixed-race escort. Hello!
Based off KAITLERS RD, LAVINGTON / SPRINGDALE HEIGHTS NSW 2641. The north side of Albury
I offer Girlfriend Experience (GFE) and KINK / BDSM. Sex and blowjobs are PROTECTED. I USE CONDOMS
HOUR $400 / $600. MINIMUM $200.
Looking for respectful men, at least 25 years old
Other limits: No drugs, please (except for Viagra). NO ANAL PLAY ON ME. No violence towards me.
Accept all this before proceeding. Thanks!
HOURS: 10am to 8pm, daily, until 5 July. I travel often
_______________________
BIO / PROFILE: Mixed-race Malaysian, Size 8, 45kg, 153cm tall, shaven. D cup. Petite but curvy. Fluent English. Late twenties. Beautiful wide eyes. I keep in shape and get tested regularly.
RATES & SERVICES:
Fifteen mins $200. QUICKIE / FUCK AND GO
Short-notice only. No shower, use baby wipes. You must already be in Lavington, 10 mins away, with cash
Girlfriend Experience (GFE). Suits straightforward men who want passion, relaxation and a sense of intimacy
Thirty mins $250, hour $400
I'll meet you in a party dress and lace panties. What's included? Kissing, cuddling, body slides, protected BJ on you, sex in multiple positions - doggy, reverse cowgirl, side positions. Missionary works! 69 is good. Fuck twice OK. Mutual oral - you will have full access to my vagina. I love coming via oral. Or finger me! Cool-down with a massage and a chat. I speak fluent English and have diverse interests
_________________________
KINK / BDSM - Kinky, adventurous, all-inclusive package. Do you wish to be dominated? Or maybe you want a flexible service with all options included. Backdoor play on men is my specialty
Thirty mins $380, 45 mins $500, hour $600. INCLUDES GFE and the following options:
Toys, vibrators, come on my body (COB), dirty talk, face-sitting (me on you), spanking, tickling, teasing, strangling you, blindfolding you, slave positions, genital torture/CBT, role play, rimming on me, backdoor play on you (handheld toys, fisting or fingering you), foot fetish, golden shower on you. Certain fetishes and requests may be entertained. Is it feasible?
Outfit requests: Heels, party dress, leopard-print dress, leather skirt. What colour would you like my lingerie to be?
In a general BDSM session, I dominate. You can lead in bed afterwards. Ask me to make it up / take charge OR convey two or three preferences. Any hard limits?
Thirty mins $380, 45 mins $500, hour $600
HOW TO ARRANGE A SESSION:
- AGREE to the limits, rates and services. I DO NOT NEGOTIATE.
- Organize your finances. Cash, Beem It and Paypal are accepted. Beem It username is @catalinadiez
- DETERMINE AN ARRIVAL TIME. When will you arrive in KAITLERS RD, LAVINGTON?
OPTION 1: give any arrival time AND transfer a $50 deposit (Paypal or Beem It). This is my preference for BDSM sessions
ADVANCE BOOKINGS REQUIRE A DEPOSIT. You must have Beem It / Paypal installed and are willing to transfer a deposit
OPTION 2: give short-notice. The arrival time would be an hour or less away from the point of contact. This is fine for GFE. For the quickie / 15-minute service, you must be 5 to 10 mins away, in Lavington, WITH CASH.
CALL or TEXT!
Phone calls: NO private numbers, please. I ONLY answer to visible numbers. We can work things out right away!
Text messaging: Include AN ARRIVAL TIME, first name and what you've chosen. Men who text without relevant information will be blocked. Be concise. When you arrive, you can talk all you want!
To book GFE: 'Hi, I'm Ben / Pranay / Matteo. I want to see you for a GFE hour at 2pm.'
If you texted, I may call you (to know more about your background, whereabouts, to verify fluency in English). As the woman, my safety comes first.
To book VIP / KINK / BDSM: 'Hi, I'm ______. Can I see you for a 45-minute kink session at 11am? Give me a massage, then stimulate me anally with your toys.'
'Hi, I'm ______. Can I see you for an hour BDSM session at 330? No requests - I want you to take charge.'
If you need to discuss something, CALL. Meeting an escort requires effective communication. Articulate what you want and when you can make it in a clear, concise manner. NO NONSTOP TEXTING
You give the arrival time, I'll give the exact address. I will take care of you!
Kiss you soon
Catalina (Cat). OFF KAITLERS RD, LAVINGTON NSW 2641
Landmarks: Springdale Heights Tavern, IGA Lavington
0435 532 097
_______________________
OTHER INFORMATION:
- I do NOT send extra photos. NA editors have verified these. In one of the videos, I wear the same green dress shown in the photos. Shot at Wollondilly River, Goulburn. Like many serious, genuine escorts, I have my own website
- INCALLS PREFERRED. FOR OUTCALLS, only enquire if you're willing to transfer a DEPOSIT and pay in total between $600 - $2000
- THE INCALL VENUE: Ground-floor house in Lavington. OFF Kaitlers Rd. Exact address given upon booking. New clients, park on the street. Wide and tranquil, there's very little foot traffic. GFE clients will be in my bedroom (it has a queen bed and mirrors). BDSM clients also enjoy my large salon with aircon and sofas. Towels, mouthwash and deodorant provided. Most clients are welcome to use the shower (30-minute sessions upwards)
Read More
Please let the advertiser know you found them on

naughty

ads
BJ
Costumes and role play
Doggy style
Happy ending
Kissing
Sexy lingerie
Cuddling and Touching
Mutual Masturbation
Teasing
Full Service
Full Body Massage
Affectionate cuddling
Affectionate kissing
BDSM
Costumes
GFE
Multiple positions
Overnight stays
Sex toys
Passionate Kissing
Toys
Bondage
Erotic sensual massage
Light spanking
Rimming - On me
Role play
GS
GS - On you
Strap on
Boot Worship
Ball Busting
Wrestling
Due to state legislation I am unable to provide complete details of my services. You can contact me for further information.
Use your voice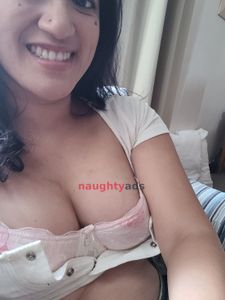 Men who see escorts sometimes complain.
'She didn't look like her photos' (you should complain!)
'She was too bossy' (we have to be. Men are so stupid that they often get lost when finding their way to the escort, despite crystal-clear instructions.)
'She was rude' (don't mistake being direct for rude. Everyone's time is valuable. Escorts have chores to do, other jobs and households to run. And we don't get paid for texting or talking on the phone. As an example, I am here in Sydney for a few days. While I am taking private bookings, I also have several health appointments, a French exam and social events to attend.)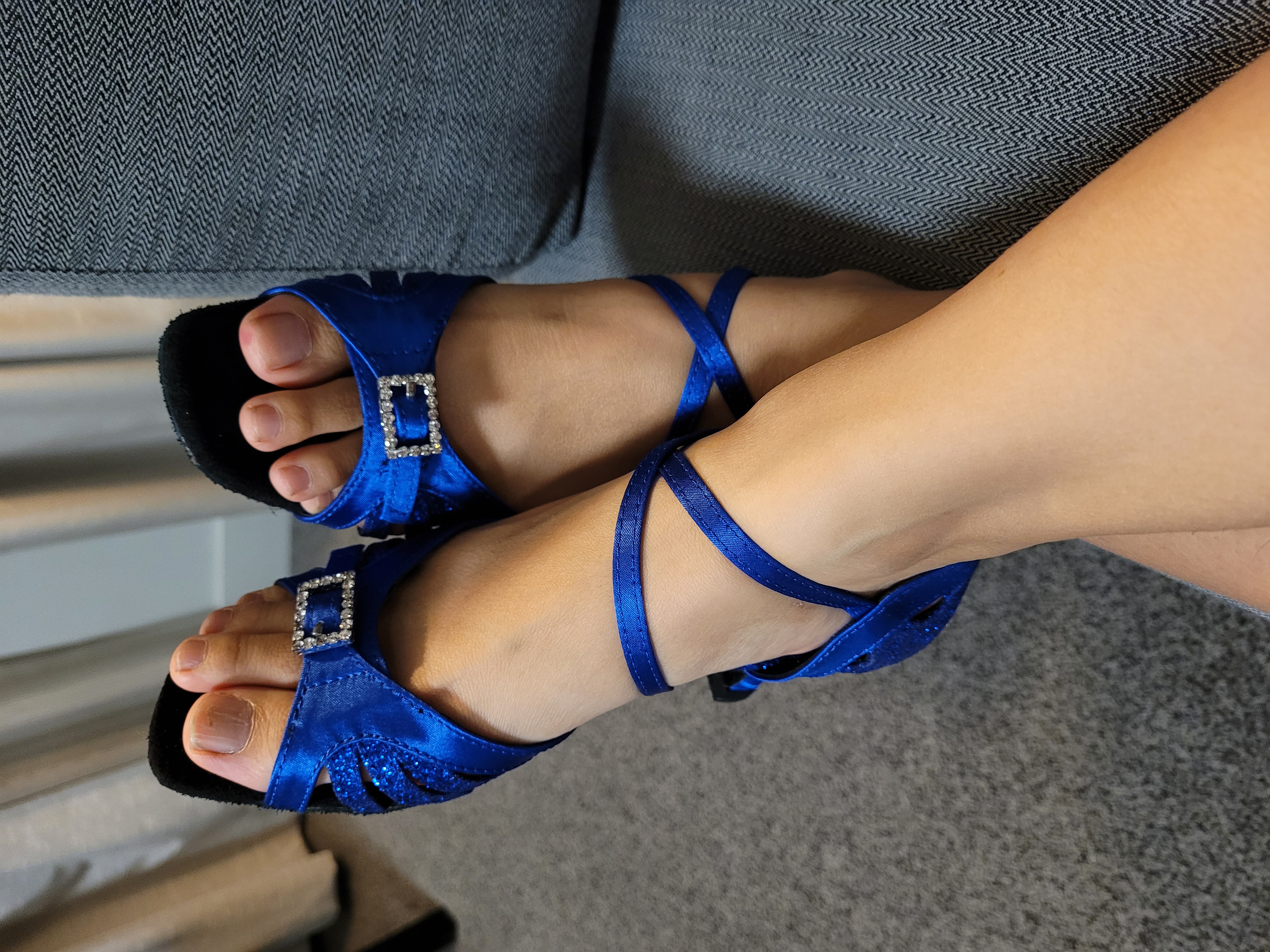 'She answered the phone and then hung up' - this one goes both ways, but let me explain this from the escort perspective. In short - I need clients to be competent at communication. They must be able to speak properly, at least.
Yes, this is the toughest challenge of being a private escort - the COMMUNICATION process with Australian men. As I say on my ads, 'Meeting an escort requires effective communication. Articulate what you want and when you can make it in a clear, concise way.' And you'll notice that I have given examples!
I should also add, 'Speak up. Enunciate. Open your throat and release your voice. Use it.' Some Caucasian Australian men - who speak English as their first language, just like me - are unintelligible. Incomprehensible. Why? They grunt or mumble. So much for sharing a first language. Grunting is not speaking. Are you ashamed of your voice? Have you been taught - indirectly - via the education system and mainstream media...NOT to use your voice? That your opinions do not matter?
Well, they do. A service provider needs to know - quickly and efficiently - the appointment time, the service package desired and the cultural background/age of the client. This should not take a century to convey.
Six or seven years ago, I took up public speaking as a hobby. And it empowered me. As an introvert from an Asian background, who was an outcast at school and had to jostle for attention in her family with three extroverted siblings and 36 first cousins on one side, writing and performing speeches transformed me. It brought out the inner tiger in me. I mean...I had barely heard my own voice before that. But it transformed me, as a person. I left the world of public speaking some years ago..but I know how to use my voice. Most of the time, I use it to counter abuse - like in telling other hotel guests or neighbours (when I lived in a big city in a dense suburb) to reduce their volume, etc.
Most modern men think that the ability to text, and to text nonstop, equals competent communication. Sorry - you're wrong. Texting is just a medium, and it was never meant to replace face-to-face conversations or a phone call. Also...texting with misspelt words looks childish, and it is disrespectful. When you shorten a three-letter word e.g. you, to one letter e.g. u, it shows that you are extremely lazy, accept low standards and have no respect for language.
This is not acceptable to me. I automatically block men who shorten 'you' to 'u'.
I hear shouts of 'Aussie Aussie Aussie' at sports events. What are you proud of? Having a corrupt federal government and mainstream media? Having to a health system that is broken? Having the a loser mentality towards learning and languages? Having extremely low standards and incompetence at communication?
Increase your standards, guys. Up your game, especially at communication. Use your voice. Speak up. I cannot hear you!