Mad Tuesday Tit Sucking Cock Sucking and more in Semaphore
Bongo Girl
- Female Escort Profile in Semaphore, Adelaide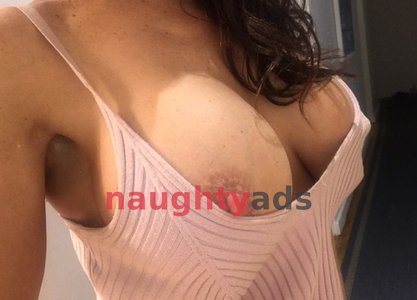 Location:
Semaphore, Adelaide
In-Call / Out-Call:
In-Call
Sexuality:
Straight (Heterosexual)
Last Update:
August 11th, 2020
If you have been to Victoria or been in contact with anyone from Victoria please do not book with me
So here for 2 weeks up to another month until the borders /restrictions are clearer about travelling
You have been awesome. Thank you
New Phone 0473819358
Sucking very naughtily and not wearing very much the Aussie Milf is back ( Bongo Girl )
in my private house in Semaphore
all sanitised here ....
So why don't all of you horny devils come over and play
BE QUICK ....come on boys I love cock will yours be Attended too ?
I AM THE ORIGINAL BLOW JOB QUEEN
You asked me back and here I am for the next few months now and extra two weeks
... make yummy offers to me
I
Hot sucking and cheekily spreading my legs wide
be patient for me to get back to you ...
SMS ONLY New Phone
0473 819 358 sms only
I do this in every city / town
I am not wearing any Panties and a very short skirt and sexy heels I am not for free so make hot offers of cashola when you meet me bring more for more fun. Yummy hot natural cock sucking ( that means bring more dollars). . For the kinkier boys who like to slide into the valley of dreams filling me with you cream ( conditions apply )this is also available. All of these extras plus more are available and we can talk Face to face . That way you can see that' I look exactly like my pics
. I am a genuine size 11 Aussie girl fit Milf big tits
Generous Guys Please apply I am Not for free
bring more mun for a lot more fun ...
I do not do call outs
I don't do anal
Make your offers face to face ....
I am a fit and healthy
Please let the advertiser know you found them on Naughty Ads.
BBBJ
BJ
CIM
Costumes and role play
Doggy style
Kissing
Mutual French (oral)
School girl
Teasing
Escort
Erotic Relaxation
Massage
Full Body Massage
Costumes
GFE
Multiple positions
Toys
Role play
MILF
Intimidation on You
Due to state legislation I am unable to provide complete details of my services. You can contact me for further information.