Bongo Girl:
Female Escort Profile in Wayville, Adelaide
Bongo Banging and more in Wayville This Week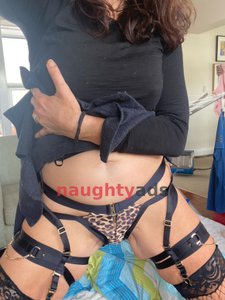 Location:
Wayville, Adelaide
In-Call / Out-Call:
In-Call
Sexuality:
Straight (Heterosexual)
Last Update:
January 22nd, 2021
Final Days in Adelaide
New Phone number 0408 934 473
mention you found me on naughty adds in Wayville
For those of you who are Horny who don't get to see me
I have hot videos for sale and triple xxx photos too
it's easy it's PayID or Beem it
starting packages at 50 for five videos
Enquiry on videos and options packages sms me on 0408934473
other packages are 70 or 100 ( just ask)they include triple xxx photos
No free samples sorry they are varying lengths and all the content very naughty
So if that's what you are after
sms the word videos to 0408934473
Thanks for being so awesome and supportive
You have been awesome. Thank you

Sucking very naughtily and not wearing very much the Aussie Milf is back ( Bongo Girl )
in the Bongo Bus in Wayville that' correct it's back
all sanitised here ....
So why don't all of you horny devils come over and play
BE QUICK ....come on boys I love cock will yours be Attended too ?
I AM THE ORIGINAL BLOW JOB QUEEN
... make yummy offers to me
I
Hot sucking and cheekily spreading my legs wide or riding you
be patient for me to get back to you ...only cause you all want a piece of me haha
I do this in every city / town
I am not wearing any Panties and a very short skirt and sexy heels I am not for free so make hot offers of cashola when you meet me bring more for more fun. Yummy hot natural cock sucking ( that means bring more dollars). . For the kinkier boys who like to slide into the valley of dreams filling me with you cream ( conditions apply )this is also available. All of these extras plus more are available and we can talk Face to face . That way you can see that' I look exactly like my pics
. I am a genuine size 10Aussie girl Milf big tits
Generous Guys Please apply I am Not for free
bring more mun for a lot more fun ...
I do not do call outs
I don't do anal
I am a fit and healthy
Sms 0408 934 473
also check my onlyfans profile bongogirl
Please let the advertiser know you found them on Naughty Ads.
BBBJ
BJ
CIM
Costumes and role play
Doggy style
Kissing
Mutual French (oral)
School girl
Teasing
Escort
Erotic Relaxation
Massage
Full Body Massage
Costumes
GFE
Multiple positions
Toys
Role play
MILF
Intimidation on You
Due to state legislation I am unable to provide complete details of my services. You can contact me for further information.
Only punters can view this section. If you have a question for the advertiser, please contact them directly.
Cream
from Ben
Awesome at bbbj and really enjoyed blowing a big load in you very friendly and really worth blowing a load in took my cum like a champ ;) only down fall I can pick is she's popular so hopefully she's clean.
Reply from Anonymous
Are U avaible
Reply from John
Are you available today
Reply from Angel
Not sure when you sent your message
I do apologize
But yes I am in Adelaide for another 24 hours if you would like to book me
Reply from Angel
Hello John
Yes I am
Reply from Angel
Hello there yes I am
I am in Adelaide
Please sms my number to book a Spot
Reply from Angel
Hello Ben

Rest assured 100% clean and thanks for the feedback
Brisbane?
from Anonymous
you headed back up the coast towards Brisbane again?
Reply from Angel
Sorry No not in Queensland
Unfortunately I had a stalker that wasn't very nice
Have a nice day
Northwest?
from Pb
Are you traveling north west aus?
Dirty
Cheap and dirty junkie but knows how to suck a mean dick
HIDDEN CAMERAS
This junkie has has hidden cameras wherever she does her services. She secretly records her clients and sells the videos online.
Be warned.
Reply from Bob
How do you know this any proof?
Reply from Sam
Look at her ad, she's selling videos. I've not only purchased them from her and seen that the guys are totally unaware, but I've visited her and she took pictures of me without asking and sent it people. I asked her to delete them or send them to me but she refused to do either.
Filthy cheating Whore
She is a scamster, filthy and yes she does have hidden cameras where she records , without consent would never ever recommend. Go wank yourself instead!!
Shiit scary, this should be reported, it's kind of crime
sick and recording
She records with hidden cameras. Dont go. She sells it , noy good, 100$ for a blow, also she is not clean