Name
Holy Goddess Cuntress
Location
East Melbourne, Melbourne
Body
Athletic, Curvaceous, Petite - Slim, Toned
Ethnicity
European, Russian, Arabian
In-Call / Out-Call
Out-Call
Sexuality
Straight (Heterosexual)
Last Update
December 8th, 2021
Come and serve me betas.. and if you don't wish to serve, companion dates available.
Don't be shy make your inquiry 😘
I'm a domme.
Findomme
And Femdomme...
Get in touch and declare your intentions sub.
Genuine pics.
European, strict and ready.
My Testimonials
Shes gods gift to humanity - fake review by myslef lol
@HCuntress
Please let the advertiser know you found them on

naughty

ads
Social escort
Due to state legislation I am unable to provide complete details of my services. You can contact me for further information.
Only punters can view this section. If you have a question for the advertiser, please contact them directly.
No reviews yet. Be the first to leave one.
A day in the life of a Dominatrix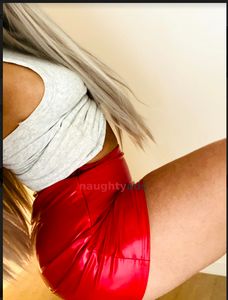 As a Melbourne based Domme, Femdomme & Findom Goddess.
I am going to share with you what a typical day in terms of inquiries consists of..
In general, we deal with a lot of time wasters tight asses, and occasional freaks that message and ask for things like " will you please smash my teeth in?".
We also get idiots who don't read the ad and simply message saying " do you offer full service".
Sometimes people lie, they promise this and that, then disappear, only to waste our time...
It's a strange world.
Read.
The way to stand out is by actually reading the ad, being polite, respectful, and courteous.
Also, never starting a message with Hi, or how are you going?
Start with an introduction and if we have the time, and appreciate the manners, we may even start a conversation ourselves