Sex of the Mind ..then the Body
Share
Written on July 29th, 2018 by
Anonymous
Updated August 1st, 2020.
Viewed 487 times.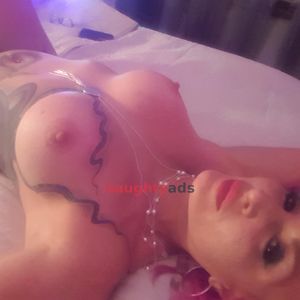 I get asked a lot 'what turns you in the most ? I know you wish to hear of a Porno graphic Cumfacec slutfest ...but being in this industry all my adult life I have a more simpler vision.. and I say this now Sorry .. to shatter your fantasy's but what turns me on is intimate gentle connected and slow then built up love making sesh. I've been fortunate to try everything all the fetish's all the fads . But really what I like to curl up with ,,in my private time is gentle and slow without toys or movies costumes or roles . Just a man and a woman sharing a moment preferably strangers though locked together in coitus without a timer on it .or a price tag for that matter .. just Pure and Erotic Passion ., mouths melding and skin sliding ,heavy breathing mixed with dizziness .. Eye to eye contact and lots of touching feeling. Whispering giggles and some oohs and ahhhs and that's All . Then I'm a happy satiated and complete woman ,.. and He / You reading this will never be the same again forever to remember the Taste of me on your lips and the Perfume of my Silky Skin of this here Sex Kitten ., Ms M .. Ready when you are Darling .😘0474 83 79 83 😘
No comments yet. Be the first to leave one.