Road Trip Playlist
Share
Written on February 3rd, 2022 by
Catalina Diez
Updated February 3rd, 2022.
Viewed 196 times.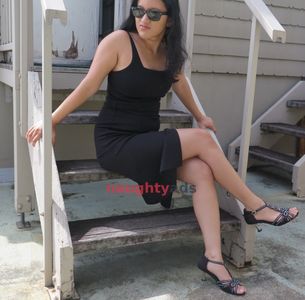 I am not supposed to go anywhere. I have committed myself to a year-long chiropractic program to correct my spine. It's nothing too crazy - it's just scoliosis (a curved spine). I've got to pop in to the chiropractor three times a week for the first three months.
The government does not want us to go anywhere either. They want to lock us up on this godforsaken island, like a weird psychological experiment. I predict that soon they will cancel our international travel certificates and recreate them only for the boosted. But I'll deal with that when I have to cross that bridge. I got two shots because it was something simple and reasonable that I could do for my country and the community - I'm sure that you share a similar perspective. But now that people who have had three shots are dropping like flies / getting hospitalized (look at Israel's 4-shot population and their infection rate), I would like to take my time to consider the booster.
I am not supposed to go anywhere. But today I will go for a drive, a glorious drive. A beautiful drive through New South Wales, the most beautiful and lively state in Australia. Whenever I need to remind myself of how lucky I am, I always say, 'I am glad to be a resident of NSW, under Dominic Perrottet.' Would you rather be under Daniel Andrews?
And even though the CHO of NSW - that pathetic Kerry Chant - has banned singing, going for a drive is a good opportunity to listen to some music and sing in the car. It's a good opportunity to use your voice. That's what we have to do if we wish to save this country. Use our voice. Here are some of the songs that I usually listen to when I go for a spin:
80s Mercedes. Maren Morris. A rocking country song about liberty, love for your car and feeling awesome
Mean. Taylor Swift. An emotionally poignant and uplifting song that will work your lungs
Old Town Road, Lil Nas X featuring Billy Ray Cyrus. A perfect cross-genre tune for the road
You can probably tell one thing about me from this list - I like country music. Country songs are usually very easy to sing along to. But don't worry - I also enjoy pop, R&B and rock music...even jazz. Well, I've got to wash my hair now and go for that drive. And sing! Enjoy.
No comments yet. Be the first to leave one.