How it all started
Share
Written on January 25th, 2022 by
Sasha Sinns
Updated January 25th, 2022.
Viewed 331 times.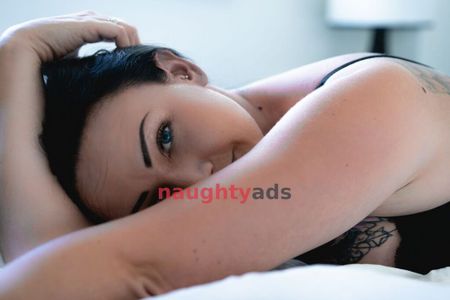 We all have a 'in the making of' story. But I think people within the sex industry get asked about theirs more than most people. I'm not entirely sure why or if my peers can agree on this, but for me I have been asked this question many times over the years. "What made you get into sex work?" or "Why did you become a sex worker?".
For me, there were a lot of different things that put me on the path that led me to the sex industry. Which I'm glad it did. I think it started when I was a teenager, I knew at a young age (younger than most) that I was bi-sexual and was a very sexual being. By the time I turned 18 I was very aware and accepting of my sexuality and my sex appeal. I absolutely loved it. As a waitress and bartended in Canada, you earn a lot of your money via tips. Which I was very good at. A bit of flirting, cleavage and the good ol' fuck me eyes, men were tipping left, right and centre. The instant validation and gratification was euphoric.
Starting at a sports bar in a smallish town, then working at a place that was a bar/restaurant during the day and a club Thursday to Saturday night was a real eye opener of the fact that sex sells. So I went with it and enjoyed every second of it. From there I decided to start waitressing at a strip club, for obvious reasons, get to see beautiful women and make more tips. It was honestly amazing. I got along with all the girls, the other bar staff were amazing and the regulars that would come in almost everyday were great too.
In Canada the waitress pay wage really is fuck all, hence why tipping is sort of mandatory. Turned out, the dancers, made more than I did including tips (on a slow day) just for doing three stage shows (no lap dances). So I said fuck it and decided to give stripping a go, if I didn't like it I could just go back to doing waitressing. No harm no foul. Well I was actually good at it, loved being on stage and loved the hustle involved in getting customers to have a lap dance from me. The money, the outfits, the shoes, everything was just amazing. I did really well for myself, shopping sprees, helping my parents out financially, took my mum on a vacation to Cuba and I even bought myself a brand new car. All before I turned 20.
There you have it, that's my how it all started story. Hope you enjoyed reading my first blog post.
Sasha Sinns
No comments yet. Be the first to leave one.