Screening and Deposits
Share
Written on January 25th, 2022 by
Sasha Sinns
Updated January 25th, 2022.
Viewed 284 times.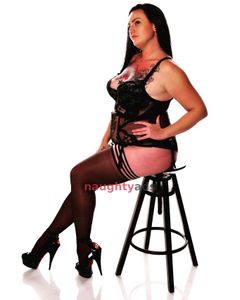 What is screening? Screening is process a lot of sex workers do in order to vet clients (especially new clients). This is for safety reasons, as even though I choose to do this job, knowing the risks involved, I should still be able to feel safe while working. Screening can be asking for ID, asking for references from other sex workers a client has seen before and now a days even requesting to see someone's Covid 19 vaccination certificate. Personally I rarely ask for ID or references, especially if a client makes their booking at least a day in advance with a deposit.
Deposits are a whole different ball game. For me, I prefer bookings made in advance (even if it's only a few hours) with deposits. These two aspects help to put me at ease and assist in making me feel more comfortable in taking a booking. It also says a lot about the person making the booking. When a client books in advance and sends through the deposit promptly with no dramas it tells me a few different things; that they respect me and my time, that they want me to feel safe and secure with their booking, that they are an ally who believes sex work is work. So if you want to make a good first impression, this is definitely the way to do. Plus the anticipation is amazing on its own too.
I have found many clients (especially in Perth) do not like the idea of prebookings or deposits. So sometimes I have to put my own boundaries and comfort aside as I still need to make money. This is a horrible feeling, my anxiety fucks with me up until I meet the client in person (which is usually fine), at times even during the booking I am still on edge and weary. This does not make for a good time for me at all. Just to give some insight into what I feel with short notice/no deposit bookings, and I'm sure a lot of my peers may feel the same.
So just take this information into consideration. Being an independent sex worker is already a lot of work behind the scenes. We at least want to enjoy ourselves when we have bookings. So please follow the workers booking procedure, as that's the way they prefer to run their business. Comfortability and safety are very important for us. You can at least respect that and do your part to help.
Thanks for reading,
Sasha Sinns xxx
No comments yet. Be the first to leave one.