Dumb sheep - get educated!
Share
Written on January 23rd, 2022 by
Catalina Diez
Updated January 23rd, 2022.
Viewed 239 times.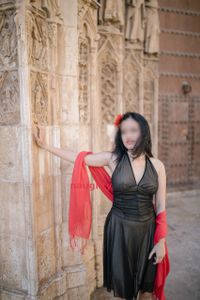 I am an immigrant. And I live in a town full of native Australians. What does this mean? I have a different perspective on our country and society. I gave up something to come here, and I gave up everything to stay here. It takes years to become a naturalized citizen. Sacrifice, But enough about me. The people around me - native Australians are....Entitled. Yes, entitled with a capital E. You were born into all of this. You were born into a country where you used to be able to say and do whatever you wanted. You take it for granted.
But what is happening now? Many of the freedoms that you took for granted, are being taken away, in the name of a virus which was only the 38th cause of death in Australia in 2021.
Fact: Just because Covid is here, other diseases and maladies do not go away. Covid is not the number one killer of Australians. It is No. 38. Plenty of people are dying of cancer, heart disease, alcoholism and suicide (and some of you may have heard how some people kill themselves because of border closures, which were enacted during Covid).
Fact: The threat of Covid pales into comparison to the threat of other diseases. You should be worried about other diseases, not Covid.
Fact: The government does not want you to know the truth. For example, the government keeps pushing vaccines on us. Most of us are reasonable people, and getting two shots is a reasonable thing to do for your country. But should you get a booster? If boosters are effective, why are there so many vaccinated people in hospital? Research coming out of Europe says that frequent boosters weaken the immune system - which is why all mask mandates and restrictions in the UK have been cancelled. Many countries are putting the pandemic to bed.
Fact: The government controls mainstream media. The mainstream media (ABC News, NineNews, 7, etc) have generated a wave of fear-mongering by constantly focusing on case numbers. This has created a strong and irrational fear of Covid, which is not justified by the facts.
Fact: While we were busy checking in with QR codes, wearing a face mask (which don't work, obviously = look at our infection rate. Australia has such a bad infection rate right now, that other countries are dissuading / discouraging their citizens from coming here), etc, the Federal and State governments were busy creating more and more rules to restrict us.
Do you feel free now, native Australians?
Lastly, check out this video by the founder of Battleground Melbourne. It explains more about the death of freedom of speech and critical thinking in this country. Just in case it isn't clear - the government does not want you to think, ask questions, find out the truth and discuss the truth with your fellow Australians. They just want to take away your freedoms. They want you to behave like dumb sheep. Don't be like a dumb sheep. Get educated.
No comments yet. Be the first to leave one.