Brisbane I'm Back
Share
Written on December 27th, 2021 by
Kandi Minxx
Updated December 27th, 2021.
Viewed 125 times.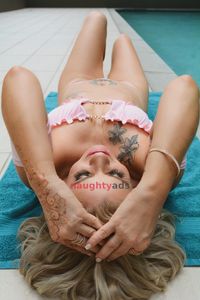 Good Morning and Hello to you all.
I took a few days off over Christmas.
I'm back and ready to fit you into my Naughty Calender.
Available 7am-10pm, 6 days.
Early or Late bookings available to suit you.
Get a taste of your Lil Brisbane Minxx...
Kandi
No comments yet. Be the first to leave one.