Gorgeous Winter Days
Share
Written on August 22nd, 2021 by
Kandi Minxx
Updated August 22nd, 2021.
Viewed 479 times.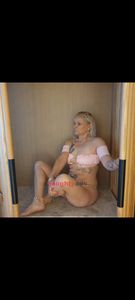 The days are warming up, and almost time for some spring and summer playtime by the water ... beaches, pools, cocktails, warm hot skin .. getting all flirty and frisky.. to end the day in the arm of you ..
Can't wait bring it on
No comments yet. Be the first to leave one.