Stepping into Freedom
Share
Written on May 18th, 2021 by
Anonymous
Updated May 19th, 2021.
Viewed 427 times.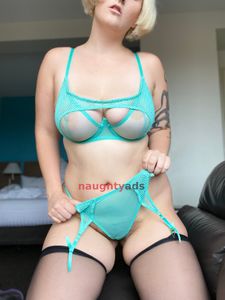 I used to be the most uptight person.
When I tell people this, they don't believe me. They laugh, unable to reconcile the image with the laissez-faire person I am today.
Now, I love my dates to be preplanned – but planning every minute of my day sounds like hell to me now.
Deep down, this was all simply just repressed shame. Shame about who I was, shame about leaning into my essence as a person, shame around experimenting.
These days, I thrive off adventure, of waking up each day and asking what I truly need that day, of stepping into sexual encounters uninhibited, ready to respond to my partner and lean into what our chemistry guides us to. I'm grateful to those who preplan dates for this reason – it allows me the freedom to explore my life and my hobbies and desires, without feeling like I need to be chained to my phone and waiting for a text from a client. Some may call it a juxtaposition, but I see preplanning dates as a way of respecting my freedom.
Read the full blog post here: http://kristenjadeaus.com/index.php/2021/05/13/stepping-into-freedom/
No comments yet. Be the first to leave one.