INTERACTIVE QUESTION AND ANSWER - ASK ME ANYTHING SEX WORK RELATED, I WILL BE ANSWERING ALL YOUR CORRESPONDENCE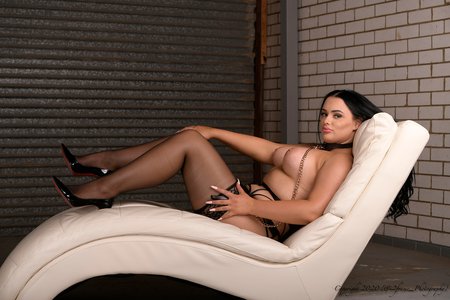 I thought I'd share my journal article published on my Reddit account and Scarlet Blue account..
Hello there my darlings... thanks for joining me!

Welcome to my second SB diary entry, I will be sharing my personal experiences as an escort and how I began my career as a SW in the lucrative adult industry. I shared this journal article on Reddit some hours ago and wanted to share it with my SB followers too. Please email me for your Q&As.


For those who do not know me, my name is Selena Skye, I am a Sydney based escort who tours nationally, and I am also available for extended international engagements. This is my very first reddit post so I would like to welcome all those who are reading my thread. I am a little unsure if I am honest about what I am going to write about in this little post dedicated to the nitty gritty details and my personal experience of being a SW for the last couple of years.

When I was 18 years old, I moved to Sydney from the Southern Highlands NSW to commence by Arts/Law degree at a GO8 uni in Sydney. I started off in the city living in a share house which was less than glamourous. I really wanted to move closer to the eastern suburbs or possibly live on campus, so I signed up with couple of 'reputable' escort agencies in Pyrmont. I found the work to be interesting, fun, and of course lucrative. I met many people along the way, and I am grateful for the opportunities that sex work has availed to me. What pisses me off the most is when people who have no experience in the industry say that "sex work isn't work" or say, "why don't you just get a real job?".

My career in the industry has shown who is real, some friends have turned to foes and people really show their true colours when you tell them what you do for a living. I have a very high sex drive and I love the work I do; it fulfils my sex drive and pays the bills! I have even been able to maintain a serious long-term relationship; my fiancée is very supportive of my choice of work. I love making decisions, working my own hours and just being my own boss, I have never been happier. I couldn't imagine working a corporate job at this stage in my life I am so busy studying and trying to pay the bills by working long hours is not conducive to a healthy work/study/life balance with the amount of uni readings and assignments I have!

Being a 100% independent escort, I am focusing on developing my business and my brand as 'Selena Skye'. I aim to cultivate an environment which I can be myself in and be truly happy. I strive to develop a genuine connection between myself and my clients, I truly value them and want to ensure every minute of our time together is special. I am proud of the leap I made at the age of 18, diving headfirst into the world of escorting. I was a small girl in a big world who was looking for quick cash, albeit a legal way. My mindset now has vastly changed to the young lady I was 2 years ago. Now, I am less financially driven, and I am far more concerned with the little things in life; spirituality, health, wellbeing, stability and relationships are a priority for me at the moment. The best things in life are free, the second best are very expensive ;).

Since working in the industry, I have grown so much as a person and I am super excited for what 2020 has in store for me. I am currently embattled in legal proceedings at the moment which has completely turned my world as I know it upside down. I am hoping this year I will be able to settle down soon, I go back to uni in a matter of weeks, so I ought to be signing a lease for a new apartment ASAP. I am fortunate enough to continue the work of many ladies who are pioneers of the industry and I look forward to being mentored by some of the best in the business who are now since retired. I have more exciting news; my official website is coming soon! Yay. Domain name is registered etc so I will update this thread with the link. Recently I came out as an escort to my mother which she has been very, very supportive of. This revelation has not come as a shock to say the least, oh well!

It pains and angers me to see how so many people, both men and women and those who identify as non-binary are misrepresented within the industry and are simply not treated with respect. It is imperative that the human rights of those who choose to work in the adult industry is upheld and they be treated with. Dignity. raising awareness about the discrimination and obstacles sex workers face not only whilst working but in their everyday lives is of key importance. Awareness will awaken people to the discrimination SWs are faced with, society will only become accepting of SWs when we start having the conversation and begin normalising SWs and stop dehumanising them. As a law student myself, I have a voice that I can use to call stakeholders to take into consideration the violation of human rights that some sex workers are exposed, irrespective of race, religion, colour or gender.

In many states across Australia, the rights of SWs are not protected and the legislation which does not safeguard these SWs needs to be amended immediately so it is in accordance with Australia's core value of egalitarianism. As both a law student and a sex worker, I am very much interested in this area of law reform.

Go ahead and ask me any questions you have which is either directly or indirectly related to my personal experience in the industry, sex work or sex work law reform. I also endeavour to educate people about the importance of safe sexual practices, consent, sexual advice and normalising sex work and ending the stigma attached to it. Coming out as a SW was the best thing I ever did! I hope to answer you guys within the next couple of business days, please be patient with me!
Thank you for taking the time to read my first but not last post, and I look forward to interacting with everyone.

For blog questions answers (Q&A), email me:

selenaskye.xo@outlook.com

Bookings: (SMS) +61482716152

Keep up with my BTS photos and exclusive promo offers by following me on my social media platforms, my website is coming SOON!

Instagram: Selenaskye_xo
Twitter: Selenaskye_xo
Snapchat: Selenaskye.xo
ManyVidz: Selenaskye_xo
Onlyfans: Selenaskye_xo

Kisses,

Selena Skye xx

https://www.reddit.com/user/selenaskye/comments/elbzrm/selena_skye_sydney_independent_escort_ama_ask_my/?utm_source=share&utm_medium=web2x