Introducing Sex Work Oz Promotions
Share
Written on January 4th, 2020 by
SW Ozpromtions
Updated August 1st, 2020.
Viewed 528 times.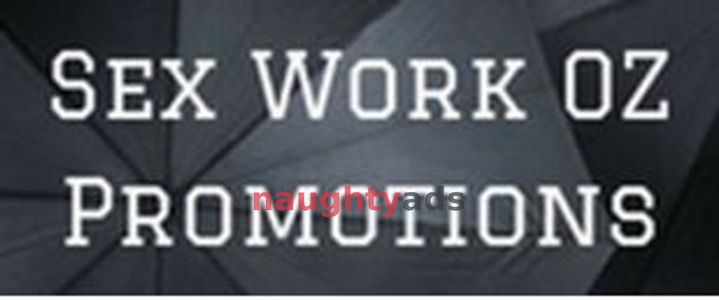 Let us tell you a bit about who we are and what we do. Our website is called sexworkozpromotions.com and basically what we are is a website where we list sex workers of all kinds on our site and give clients access to providers own actual websites rather than being a directory where everyone has a profile page. Part of the reason for creating our site like this is to direct clients to the providers own websites, which means that as clients you can really get to know a provider and what they offer much better.
We also have a page where providers who create and have online content can put their person links up where you can find their online content rather than having to go search through numerous profiles to find the content you are seeking.
We cater for all kinds of sex workers - Vanilla Escorts, BDSM and Fetish Providers, Pro Dommes and Pro Submissives, Male and Trans sex workers, Sex workers who create online content or provide skype or phone sessions, Those who provide tantra, massage, body work sessions, nuru, and everything in between. We want everyone to have an equal opportunity to list their details with us.
We also include information on things such as Adult Online stores, Peer organisations, various different escort directories, Sex Work Business services, Escort Photographers, access to Sex Workers who have blogs. So there is heaps of information and its all about supporting sex workers as well as the clients who come to see them.
We have a range of what we call interview blogs which we have done with a range of different providers and we will continue to do them. These blogs are great for interaction and getting to know different sex workers in Australia to help you to decide on who you would like to spend time with. They give some insight to various providers around Australia and give you details on how to get in touch with them.
We also invite people to do guest blogs on a range of topics that we think are interesting to both clients and sex workers and give some great information to continue supporting the community.
Something we run on our how you can support us page, is that we ask for $5 donations from providers and the clients who support them. These donations not only help keep our website running, as it is owned and run by 2 sex workers and one of them is semi retired. But it also helps the sex workers in the community, we use the donations to offer help with advertising, providing bulk condoms or lube to help out those who might be struggling. So if you would like to support what we are doing please come over to website and check us out.
Check out our WEBSITE
No comments yet. Be the first to leave one.