Asako from Japan
Written on October 22nd, 2019 by
Lolli Love
Updated October 22nd, 2019.
Viewed 101 times.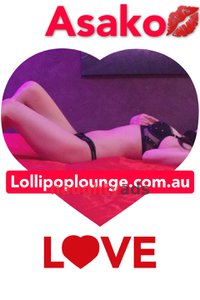 Asako is from rural Japan - a lover of crisp clear mountain air, tranquil Onsens (hot spring baths popular in Japan) and rainforest walks. She is touring Canberra this October and loves playing with Aussie boys old or young to practice her English (and other fun games). Come see you soon 💋
No comments yet. Be the first to leave one.