Sexual Healing is what you Need babe .
Share
Written on September 2nd, 2018 by
Anonymous
Updated September 2nd, 2018.
Viewed 454 times.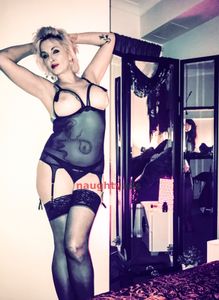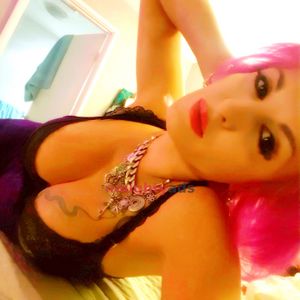 SEXUAL HEALING with Ms OCTOPUSSY A Unique Courtesan ,offering a Wild and Erotic experience . I offer something more than just the physical rewards. ◦ To spend time with me you will have to be the right man . And I Be the right Lady for You .. this will be realised in first texts . Then possibly a call . ◦ This is not the standard encounter ..so if you are looking for a quickie I'm Not Your Girl . Time needs to Not be an issue . I want you be relaxed and not looking at your watch as to get the full benefits of ME . ◦ Be prepared to be touched deep in your soul . You will not forget me and how I made you smile . For I truly love my life and I radiate Happiness and ConfIdence about who I am and Why I do this . ◦ I have a sense of Purpose dedicated to Sexual Healing .It is who I am naturally to be the Ultimate GFE for you ....to soothe and to fill that empty place . To make you forget all that is Out there . My Mission is To hear you say ..'Omg Thankyou that was AMAZING ' then I will feel my job is ..done . ◦ I am True in my Touch and in my Eyes ..that is my gift to you , that I Am Real . Sincerely I Want to make a Difference ... Yeah .. if I can ..make the World a Better Place ,one Man at a time. I Am A Sexy ,Sensual woman, young in Body and Mature in mind ..( but never ask a Lady her Age .....if you can guess when we meet , i will actually give you a bonus !!) .. 5'9 tall Italian Aussie .... playful pastel pink hair and clad in alternative style lingerie Long Silky long legs and spikeheel stilletoes . With the Most Beautifully Mesmerising 32EE breasts, you will not take your hands off them I promise (but No you can't take my little button nipples home ) •••••••••• 0474 83 79 83 •••••••• text me to arrange a time preferably an hour in advance . I will answer every inquiry ..if you help by including the usual information and if it's ok for me to reply . A maximum of ONE recent Selfie , will be given. I am exactly as I am in my pictures . I am an Aussie (Minimum )1 hour (and a bit ) ~ $400 relaxed and Satisfying to all your needs 2 hours ~ $600 3 hours + ~ negotiable . 12 hours - the Most unforgettable sexy Sleepover .. (Customised to be YOUR Perfect Night ). . 0474 83 79 83 Love Ms OCTOPUSSY
No comments yet. Be the first to leave one.